On the heels of my last post about using surveys to ask email recipients why they are not opening your emails, I came across a blog post from Marketo that made me think about how to leverage interactive content to engage prospects. According to blog's author, Seth Lieberman, he notes the interaction between users and interactive content—i.e. meaning content that leads to an exchange of information—results in impressive interaction rates:
Click rates of 50%

Lead form completion rates of 80%

Social sharing rates of 20%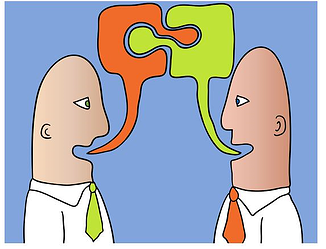 This increased interaction is the first step to help generate demand from our prospects. For me, it drives home the idea that prospects are not interested in reading information, but instead in engaging in a conversation. Gone are the days of one way conversation. In this information age, we can get information anytime we want, however, what we are craving for and interested in is dialogue. Instead of hearing from someone of what he or she things we need, we'd rather read, hear or see content that already knows about our pain points and the challenges we face. From that content, we also want to hear a potential solution. That is where a dialogue can begin and hopefully sustain. However, without a face to face meeting, the best way to do that is to create content that encourages prospects to talk about what their problems are and encourage them to engage you in their solutions.
Image Credit: http://www.businessesgrow.com