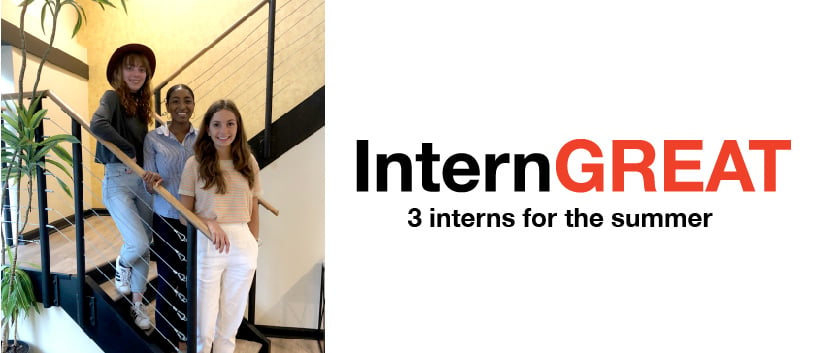 This summer, Pipitone Group hosted a successful eight-week internship program. Discover how three interns contributed to the agency and what they took away from the experience.
Meet Mackenzie, the Design Intern!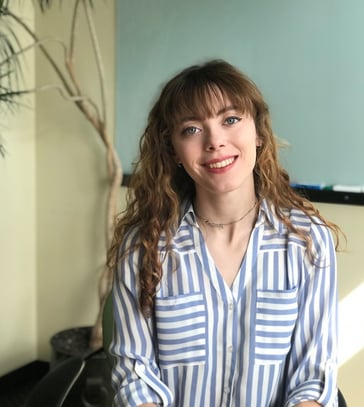 My name is Mackenzie Bracken and I am a senior studying graphic design at Edinboro University of Pennsylvania. I enjoy traveling and animation and would love to work on films in the future with companies like Walt Disney. I will graduate this winter and spend a brief amount of time in Europe, which is very exciting! I was excited to receive the opportunity for the internship before I graduate to gain more design experience. During my time at Pipitone Group (Pipitone), I helped the design team on many projects, including logo designs, illustrations and web design. I learned a lot of new things about programs I have been using for years - there were tools that I was not even aware of. The design team took me in and was willing to teach me anything I asked about if it was within their realm of expertise. I have so much fun learning from others and this was no exception. I felt so welcomed by everyone and I knew that they just wanted to help me absorb as much knowledge as possible through the duration of my internship. They are such a fun group of people to work with and I really value that about Pipitone. Everyone, including those outside of the design department, was so friendly and welcoming to us (the interns).
Throughout my internship, there were projects I loved helping out with. I created two illustrations for Oscar Mayer of the Wienermobile and a wiener dog wearing a hot dog costume. I enjoyed this project because I really adore illustrating cartoons. I think I giggled the whole day working on this assignment - it brought me so much joy. Another project I enjoyed included creating logos for was Vitro Signature. Logos present a fun challenge to make something simple and elegant, but also represent a company while saying nothing. I had a lot of fun creating these as potential choices for the client.
Another project I enjoyed was working on a children's book launch for Eileen Kenny. It was a great learning experience to see how a true startup is handled. I created a starting brand for her, a rough website idea and some promotional animations for social media. It really was a fun project to be a part of.
Overall, this internship was an excellent experience. I learned a lot of things, but I think most importantly I learned that I need to believe in myself. It can be difficult at times to look at your own work and say, "this is really amazing!" I am my worst critic; I am always really hard on myself, but this internship has shown me that I do have worth in this kind of a setting and my ideas can be heard. I am extremely grateful to everyone who helped me along the way and will hopefully continue to help me in the future. Thank you, Pipitone, for taking me under your wing so that I can take flight this winter and dive into the real world.
Meet Maddie, the Marketing and Communications Intern!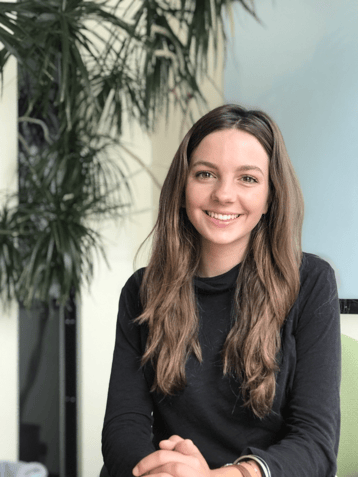 Hi there! My name is Maddie Fagundo and I am a rising senior at Bates College. I am majoring in Rhetoric with concentrations in Globalization and Film and Media studies. When I graduate next Spring, I plan on working with AmeriCorps for a few months before I pursue a career in marketing.
This summer, I was fortunate to be the Marketing and Communications intern at Pipitone - the super busy, brilliant and fun marketing firm that sits on Observatory Hill.
When I flew from my hometown in Colorado to Pittsburgh for my summer internship, I was nervous and excited - I knew that I had A LOT to learn. I've always been curious about marketing; however, my experience was limited. Pipitone was a great place to explore my interests because the community was excited to nurture and fuel my curiosity.
Being a Rhetoric major, I love to write and analyze voice, persuasiveness, intention and execution of various texts. When I worked with the content team and its various clients, I was able to apply my academic knowledge to the internship; connecting my college studies to my internship was very rewarding.
As a Marketing and Communications intern at Pipitone, I worked closely with the content development and account services teams nestled in their department nooks. I was pleasantly surprised that the teams assigned me with important and billable work. I often researched and assembled background information and analysis needed for client projects and deliverables, wrote up conference reports, created competitive audits, scraped and edited web content, organized media audits, achieved HubSpot inbound certification and assisted with various writing projects in both digital and editorial forms. I got to work on projects with some of Pipitone's biggest clients and was included in executive meetings. I appreciated this because I was able to see things big picture, and I truly saw value in my work. Overall, I garnered knowledge about the various roles at the agency and have a stronger idea of what I want in my career.
One of my favorite projects was working on the Eileen Kenny book launch. The interns joined this project at its inception, exposing us to the full Intellistep process, teaching us how to communicate across departments when creating websites and content and allowing us to make big decisions on our own. I cherished my time working on this because I had to trust myself and make a lot of significant content decisions on my own. Throughout that experience, I gained more confidence in myself as a content developer.
Another highlight of my internship was the happy, inclusive and communal nature of Pipitone. My internship experience would not have been impactful if I wasn't surrounded by the welcoming community. The content team, along with everyone else I encountered on a daily basis, truly made me feel valued, invested in my growth, answered all of my questions and encouraged exploration beyond my intern role. I am so grateful for the entire Pipitone team, but would like to especially thank Hannah, Maria, Ben, Alex and Kim from the content team – they are such great, brilliant resources and provided me with great career advice. Also, Pipitone included the interns in various team-building events, which inspired comradery and allowed me to get to know employees on a personal level. Pipitone feels like family.
I left this experience with expansive and invaluable knowledge of the marketing firm sphere, new skills and competencies and a strong network full of brilliant people that share my interests. Thank you for such a memorable and inspiring experience, Pipitone!
Meet Brionna, the Digital Marketing Intern!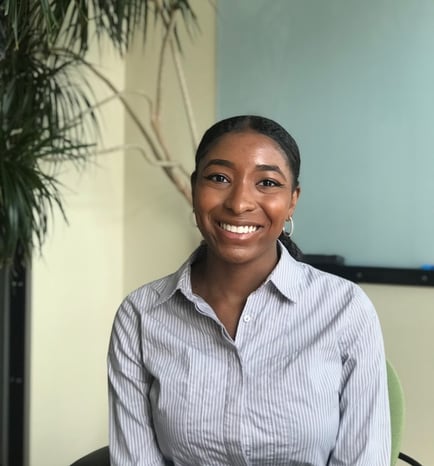 Hi, my name is Brionna Nelson. I am a senior at Duquesne University, majoring in Corporate Communications with a minor in Health Sciences. I will graduate next spring and am planning on exploring the marketing and advertisement field further and possibly enhancing my education at an institution. This summer, I earned the opportunity to work alongside great people at Pipitone in the digital marketing department. The experience taught me an array of new skills that will help me in the integrated marketing communications field, and with life overall. Some of those skills included Moz Pro usage and being certified in Google Analytics Advanced, Power User and Hubspot.
During my time at Pipitone, the digital marketing team welcomed and included me on projects like website launches, marketing campaigns and performance reports. I was involved in helping companies such as Vitro Architectual Glass, Bobrick Restroom Equipment and VBA Vision and Dental Benefits, along with many more! I had an inside look into the processes companies use when selling products or services to fellow business or to consumers.
One of the most rewarding experiences I had this summer was working on a book launch for a children's book author, Eileen Kenny! She entrusted a small team at Pipitone to help market, advertise and build her book. I worked closely with her to create and grow some of her social media platforms and planned strategies on how to optimize traffic to better promote her brand.
Pipitone is an agency that puts its heart into its work and ensures that it gives a new approach while still having a thoughtful and kind touch. It's not just a task, it's more personal. This agency is different from the rest because of how intimate it is, and it shows in its great quality and exceeding performance. This experience was like no other and I will truly miss being a team member here!
If I could take away one thing, it would be to relish the time and the people you meet while working here at Pipitone – the group of people here are truly amazing!