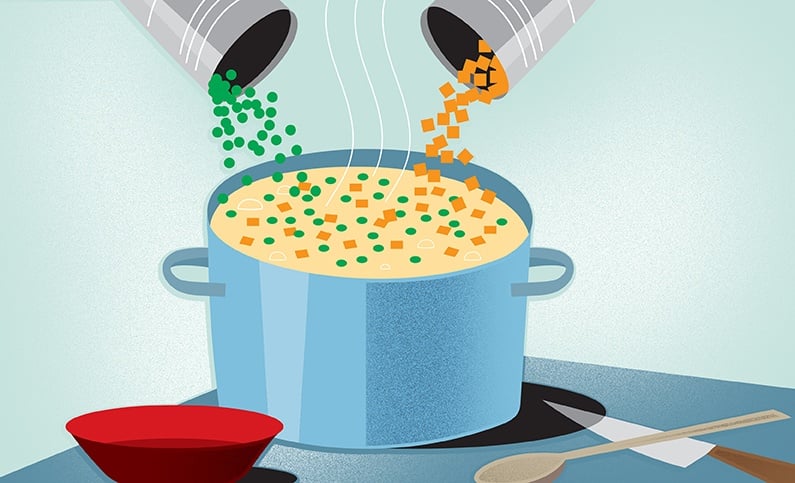 The art and science of blending the right brand ingredients of a company merger and effectively serving up that new distinctive flavor is more complex than your everyday branding initiative.
Decisions surrounding the new, combined brand are wrought with legacy, politics and emotion. When organizations do not prioritize or consider their brand strategy and message early on, they can undermine and sabotage the success of the entire effort altogether.
But one thing is for certain:
If you don't control and drive the conversation with all of your audiences, someone else will.
We know firsthand what it takes to inteGREAT two distinct brands, we underwent one ourselves when Pipitone Group (PG) acquired Vance Wright Adams—a Pittsburgh-based design firm—in 2013. In 2016 alone, we helped many of our largest existing clients in their own time of transition. Each one is extremely different, but a handful of common strategies are at the core of every successful recipe:
Change Starts Within
How do you expect to project your new identity to the public, if your internal team isn't on board first? Successful mergers connect the two companies in a way that the internal audiences can embrace and feel comfortable with the new unified business strategy, while beginning to communicate more effectively under the scope of the new brand.
In many unsuccessful brand mergers and acquisitions, there isn't nearly enough time spent driving the new message internally and ensuring that the audience that has to support that brand—and relay it to customers—understands it first. It's a combination of verbal and visual attitudes—all challenges that you have to deal with strategically before moving forward.
Brand Discovery
At PG, we don't create brands—we unearth them. We're not simply pulling what the combination of the merging companies should look or sound like out of thin air. We help them discover it and make sure it aligns with their vision of the merged company's future.
Before bringing the new brand to life, it is essential that we help the client craft memorable language that communicates their vision with an eye on the voice of the customer and confirm that it truly represents the essence of the brand. We also need to help them validate that their new brand message is believable to the people that matter and ensure that the new company can deliver on its new brand promise.
Visual Identity
The visual brand and corporate identity process of a brand merger is no less daunting. Solutions vary from simply adopting the acquiring company's existing identity and refining the hierarchy to developing an entirely new name and visual identity. Ultimately, this visual style must creatively reflect the culture and brand personality of the unified company and become a memorable face to all its constituents over the long-term. These are critical decisions that must be made based on brand equity and a series of long-term business and brand strategies. It's important to realize the opportunity to positively transform the visual as well as verbal style of the merged company. It is the perfect time to dramatically represent the change to all constituents. Timing, budget and logistics play a big role in these decisions, but all communications must change anyway so why not make an impact?
Implementation
The best brand strategies, rationales and creative can get lost, confused and even ridiculed if not implemented intelligently and efficiently. Thoughts about timing, audience priority and detailed phases with tactics attached to clearly defined goals need to be established very early in the discovery process. Inclusion of key internal audiences into the process is critical to the success of this effort. There is significant risk in letting bits and pieces of this new brand trickle into existence; it will ultimately be perceived as disorganized and not strategic, disrupting the entire implementation.
We've spent the last year helping some of our long-standing clients adopt these strategies: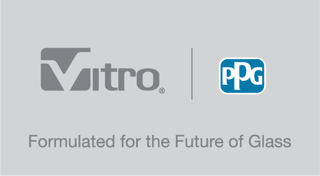 The acquisition of PPG Glass by Vitro — a leading glass producer based in Mexico — came with plenty of challenges in integrating both U.S. and international cultures. We worked with PPG and Vitro to establish a strong message to initiate a two-year phased plan that would progressively evolve PPG's strong North American brand into Vitro Architectural Glass. The vision of the combined companies became "Formulated for the Future of Glass," with a focus on assuring each audience that the new company would continue to deliver the same quality products via the same people and plants as always. We implemented the new, shared visual identity in a complete Web and print content migration and much more. This involved nine months of re-styling all collateral materials and updating multiple websites, which will ultimately change again after the two-year shared brand window expires in 2018.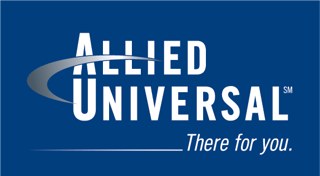 Allied Universal was formed when Universal Services of America acquired Allied Barton. This combination of offerings merged the man-guarding specialties of Allied Barton with the security systems technologies of Universal to form the largest American-owned integrated security services company. The primary challenge was to bring the messaging and offerings of two different organizations cohesively in its outward facing communications. By utilizing stakeholder engagement weaved into a new brand promise, the merged company found its voice in its website and key promotional materials.
In total, four PG clients underwent a merger or acquisition last year, each ending up with entirely different brand recipes!
We are proud of this work and hope these examples serve as tangible evidence of how unique each brand recipe can be, and how individual business strategies dramatically influence the ingredients.
There will be no cookie cutters allowed in this brand kitchen!
Need advice for your upcoming brand merge? Unsure of how to effectively communicate to both internal and external audiences? We can help!