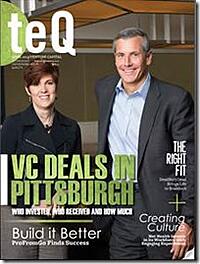 Demand More from Your Marketing
As marketing subject matter experts, staff of Pipitone Group are often asked to provide their insights on industry trends by members of the media. Recently, the editorial staff of TEQ, a news magazine published by the Pittsburgh Technology Council that serves the business-to-business information needs of area technology companies, asked Scott Pipitone if he would put pen to paper—okay, fingers to keyboard—to share with readers his thoughts on a growing trend in marketing today: Demand Generation through Marketing Automation. It's one that Pipitone Group has been on the leading edge of for some time now—from sales and marketing alignment, to personas and buy cycles; from creation of content to measuring results and everything in between—so, of course, he said, yes.
Read the article for yourself in TEQ on page 28, then visit DemandToClose.com for some insights and informative resources on Demand Generation marketing from some other Pipitone Group experts.