FOR IMMEDIATE RELEASE
Pipitone Group and Vance Wright Adams Announce Merger
Collectively known as Pipitone Group, new entity to take integrated marketing and communications to the next level for existing and prospective clients
PITTSBURGH, July 17, 2013 — Pipitone Group and Vance Wright Adams announced the merger of their two firms. The firms, both based in Pittsburgh, will consolidate operations at Pipitone Group's building at 3933 Perrysville Avenue and be collectively known as Pipitone Group.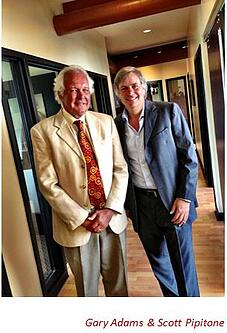 "This merger was attractive on numerous levels," said Scott Pipitone, president and CEO, Pipitone Group. "It supports both organizations' business goals and objectives for growth and profitability, adds value to each other's current client base, opens new business development opportunities and is in line with Pipitone Group's mission: Always evolving, ever learning, constantly growing, by doing great work with great people."
"Vance Wright Adams has built its reputation on creative results, customer service and a commitment to excellence in all we do," said Gary Adams, president, Vance Wright Adams. "In addition to having the ability to now offer our clients Pipitone Group's full integrated marketing and communications toolbox, its management team and account services structure will allow us the opportunity to focus on those strengths—and develop new ones—as well as generating additional business for this new entity called Pipitone Group that we're proud to now call home."
Both firms are known for their creativity in verbal and visual design, marketing and communications strategies and tactics, and integrating all of the above in solving clients' business problems. The firms' clients, services and skill sets are both diverse and complementary. The expanded firepower of this new entity provides opportunities for current client growth and increased visibility and viability for many new business opportunities. The consolidated structure and operational efficiencies as a result of the merger will help to increase the firm's ability to continue to grow, doing great work with great people.
About Vance Wright Adams
Vance Wright Adams is a Pittsburgh-based design firm successfully serving clients since 1974. In that time, we've seen a lot of change and the mutable nature of design ensures more is on the horizon. However, our capacity to embrace change has been the key to our success, and we know that "The Business of Design" is achieving success for you. Visit www.vwadesign.com to find out more.
About Pipitone Group
Pipitone Group is a marketing and communications firm that does great work with great people. How do we do it? We InteGREAT. Your people and our people. Brand building and business building. Marketing and sales. We develop multi-disciplined, integrated approaches—and then execute them flawlessly—to help clients achieve results with a capital ROI. Find out more about how we InteGREAT at www.pipitonegroup.com.
MEDIA CONTACT:
Paul O'Rourke, APR, Director of Communications, 412.321.0879 (O), 412.327.1849 (C), porourke@pipitonegroup.com.