Yesterday, for the third year in a row, the entire Pipitone Group team took a day off from hard work behind our desks to get out and make a tangible difference in our community. This year, our Volunteer Day focused on three different sites around the Northside.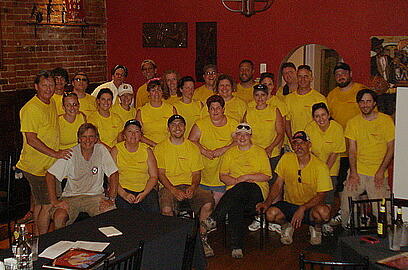 The first of these is a site we've worked on in years past. The Blumengarten, on East Ohio Street, needed some TLC. Last year, we renovated it, and this year our team here spent their day cleaning, planting, mulching and even pouring a little concrete pad at the front of the lot.
Another site that captured our attention was a garden on James Street.This lot has been the site of repair from others around the area as well but we wanted to add a few of our own projects. Our team put up a privacy fence, built an entry walkway complete with some custom donated art, and did lots and lots of mulching.
Just to make sure our efforts stretched as far as possible, we took on one more little project to make our day complete. We put some extra time into cleaning, weeding and mulching at a little parklet in the area. Let no space go untouched!
We want to give special thanks to Bistro to Go for a great lunch and the James Street Gastropub for refreshing drinks at the end of our day.
Despite the hot, hot, hot day, we weren't discouraged from our tasks. We all feel like we did some great work and certainly spent the day with some great people!
Here's a quick visual recap of all the work we did!