Agency celebrates 20 years of great work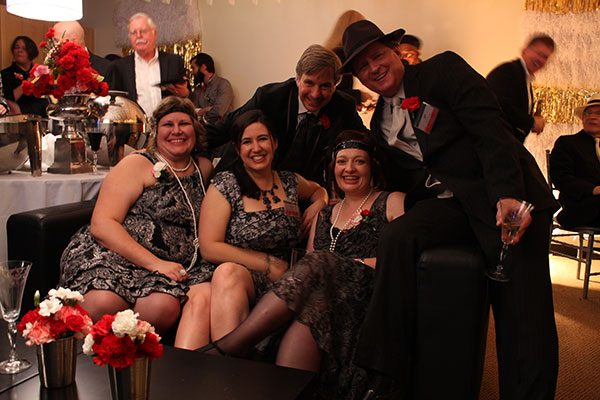 Flapper dresses and zoot suits were the bee's knees at PG's Roaring 20s celebration. Seated, from left, are Leah Moore, Lindsay Phillips and Alice Benninger; standing are Scott Pipitone and Jeff Piatt.

Pipitone Group celebrated its 20th year of doing great work with great people with a 1920s, speakeasy-themed bash for clients and staff at its Observatory Hill office on Thursday, Nov. 14, 2013.
"I started this business 20 years ago with the mission of always evolving, ever-learning and constantly growing by doing great work with great people," said Scott Pipitone, president & CEO. "It's been an amazing experience to watch it grow from a single-person shop focused on graphic design to a 42–person, fully integrated agency that now provides strategy, brand, marketing, digital and communications solutions for clients all over the world. It's been an honor to celebrate our accomplishments with the staff and clients who have made this growth possible."
The agency's 12,000-square-foot Observatory Hill office was transformed into a 1920s style speakeasy by event architect Thommy Conroy, and included a first-floor red-light district bar and a bright third-floor metallic lounge. Food was provided by Parkhurst Dining and the Boilermaker Jazz Band supplied the swinging tunes. A 1931 Model A rumbleseat roadster, provided by David Lay of Wexford's Exoticars, set the era for guests as they arrived at the front door, and the memory of the evening was preserved by PG's own Courtney Connor and her husband Brian who provided a photo booth through their business, picture this.
Attendees enjoyed a trip back in time, complete with flapper dresses, zoot suits and other period decorations, all while toasting to the future of one of Pittsburgh's top marketing and communications firms.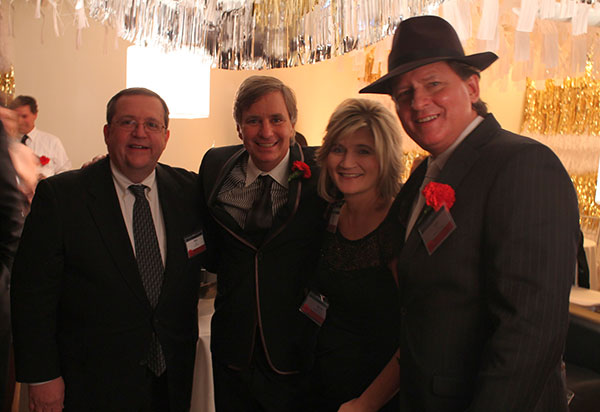 The evening presented a chance for PG staff to express their appreciation to clients. From left are: Rick Brow, CENTRIA director of marketing, Scott Pipitone, PG president and CEO, Julie Pawuk, CENTRIA marketing communications manager, and Jeff Piatt, PG chief creative officer.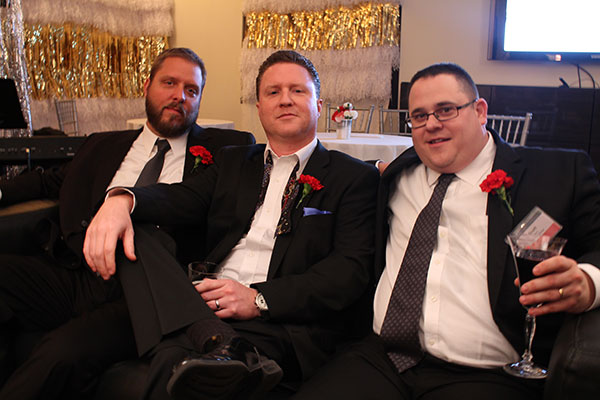 The three office amigos are, from left, Craig Miller, senior creative director, Paul O'Rourke, director of communications and Scott Henry, supervisor of PR and social media.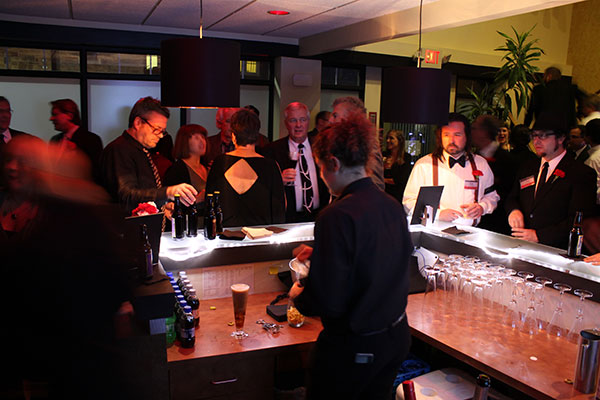 The front desk and reception area were transformed into a bar and red-light district speakeasy for the night. Some clients expressed interest in having us keep it that way!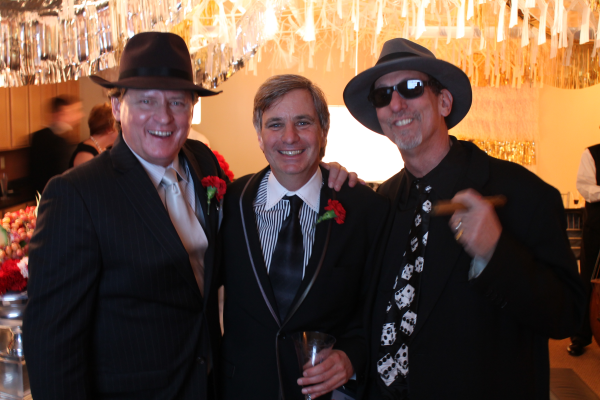 Three of PG's stakeholders enjoy the sights and sounds of the Metallic Lounge. From left are Jeff Piatt, Scott Pipitone and Arnie Begler, VP of strategy.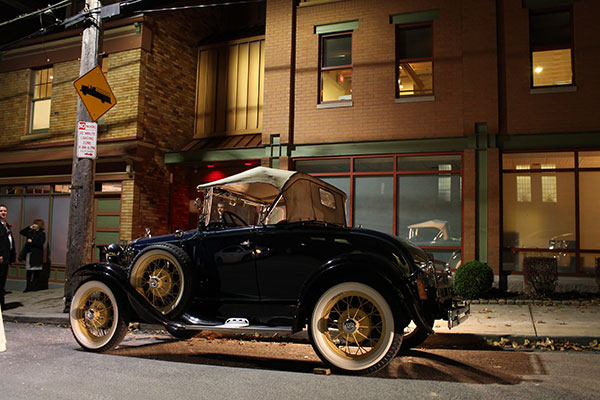 A 1931 Model A rumbleseat roadster parked outside the Pipitone Group offices set the mood for guests as they arrived at the Roaring 20s party.