If you spend 40-plus years in any industry, you're liable to see change. If you spend it in the marketing and communications industry, you're destined to see it. My new home away from home here at Pipitone Group, an integrated marketing agency, has embraced change so much that it's ingrained in our mission statement: Always evolving, ever learning, constantly growing by doing great work with great people.
But like the old saying goes, the more things change, the more they stay the same.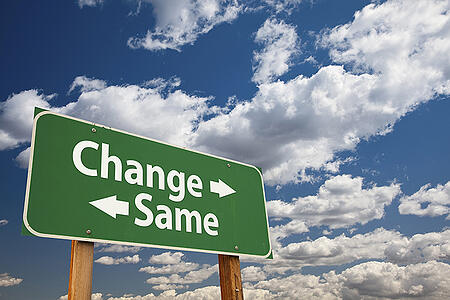 I'm not ignoring advances like going from setting type to on-screen cutting and pasting—both of which I'm proud to say I can do. I'm talking about the fundamentals. Being able to communicate a thought or an idea through an image, a word or a combination of the two is the foundation of good design. The hallmark of GREAT design—and what we do here at Pipitone Group—is not only being able to communicate it, but to make it compelling; to make the receiver take some action as a result of that communication.
That's good news for business. As the American Institute of Graphic Arts (AIGA) points out, business today involves a complexity of conditions. Great design helps business navigate that complexity, cut through the clutter and connect with customers.
Today we live in a world that allows us unprecedented access to information in myriad forms. We may use different mediums and methods to connect with our target audiences—inbound marketing, content marketing (not just words by the way), social media, experiential, guerilla and the old standby, print (incidentally, there's a reason why it's been around since WAY before Gutenberg—it works!), but clear, concise and compelling communication is the goal.
It was when I started more than 40 years ago, and it's the same today.
I'd like to hear your take on it. Communicate with me by commenting below.