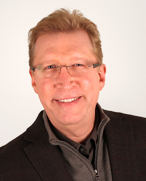 Pipitone Group (PG) is pleased to welcome Scott Witalis to its team of integrated marketing professionals. He joins the company as the Vice President of Client Marketing.
"Scott brings more than 25 years of marketing experience to our dynamic and evolving team of integrated marketers," said Scott Pipitone, president and CEO, Pipitone Group. "We look forward to having the additional firepower and his marketing know-how for new and existing clients as we integrate his strategic mind into our mix."
Witalis most recently served as senior vice president of Account Services at Quest Fore, Inc. During his career, Witalis served in several capacities at the agency dating back to 1986. During his career, Witalis has worked on several national and local brands including GlaxoSmithKline, Heinz North America, MSA, Highmark, California University of Pennsylvania and PNC Bank.
He is also a former president of The International Association of Business Communicators in Pittsburgh, a former CEO of The Pittsburgh Business Development Alliance, and a former President of The American Institute of Graphic Design in Pittsburgh. Witalis is a 1986 graduate of Indiana University of Pennsylvania with a Bachelor's degree in Marketing