At Pipitone Group we love Halloween! We had another great Halloween party this year. We took a break from our integrated marketing efforts to celebrate with lots of fun, food, costumes and contests. This year we hosted a cast of interesting characters—from famous TV personalities to historical figures, from Augustus to Don Draper to the Devil.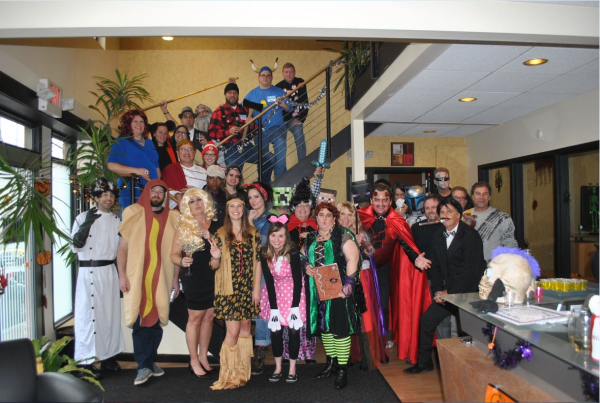 Here is a list of some the celebrities and characters that graced our offices today at our annual Halloween bash:
Where's Waldo

The cast of Hocus Pocus

Mickey and Minnie Mouse

Paul Bunyan and Babe the Blue Ox

An angel

Moses

Donatella Versace

Gomez Addams

Devil in a Blue Dress

Rosie the Riveter

Road Kill

Minecraft Crew

Identity Theft

A chip on the shoulder

Shrek

A hotdog

Boba Fett

The Terminator
Check out the rest of the photos from our Halloween Party on Facebook!