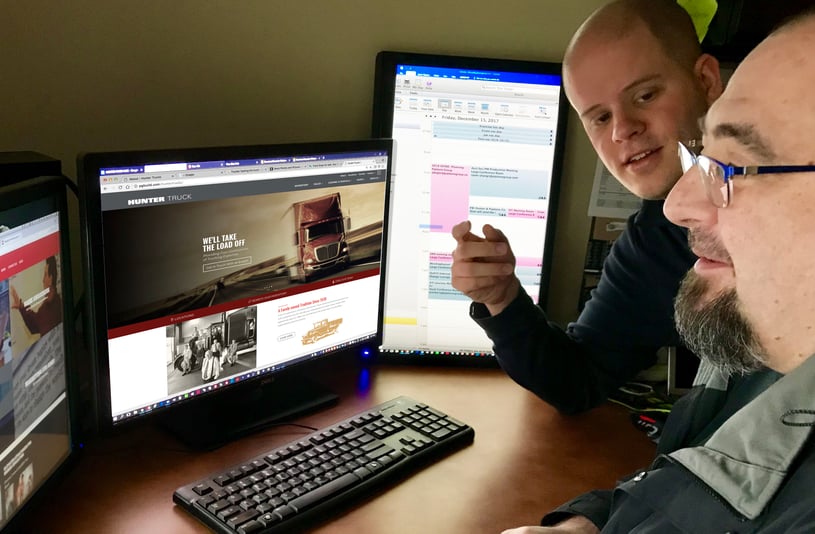 At the core of any campaign lives a marketing website, a vehicle to which all campaign extensions point back. It's a website that not only informs visitors as to who you are and what you do, but also conveys your unique selling points, enabling potential customers to take the next step and start seeing results.
There are many ways to build a marketing website. One approach could be to hire a web-only agency. But what I've learned through my decade of web development experience across various agencies is that it's integrated agencies that provide the unique resources necessary to build an effective marketing website.
From developers and interactive designers to writers and digital marketing specialists, integrated agencies have all the tools under one roof to make your marketing website stand out in the crowded space that is the Internet.
Trending Topics
A key element stemming that type of collaboration is that integrated agencies are able to remain up to date on the latest trends, innovations, limitations and techniques — or as I like to call it, the Big Four. Designers share the latest interfaces and newest resources at their fingertips, while developers can walk right down the hall to share and demo upcoming web trends like augmented reality, image/object recognition and custom mobile web experiences.
Agencies also need to be thinking from a mobile-first mentality, because consumers certainly are. In 2017, online Black Friday and Thanksgiving sales rose 18 percent to a record $7.9 billion, of which 40 percent of purchases were completed from a mobile device.
Cross-Department Collaboration
Creative overlap and collaboration between departments in an integrated agency has a tangible, positive effect on the quality of marketing websites. Communication between the design and development teams plays a key role. When a few developers can think like designers, and designers can see things through the eyes of a developer, the finished product is a custom, cutting-edge website. This cuts down on unnecessary back and forth between designers and developers because each knows where the other is coming from — with an understanding of the usability requirements — to create a cost-effective website.
By considering a different user experience on both desktop and mobile platforms from the start, an integrated agency can bypass the pitfalls of an unresponsive mobile website at the designer level.
Along the same lines, a website's copy needs to match the look and feel of the design. That's where an integrated agency's content team comes into play. Strategic writing creatively weaves a strong voice throughout each page to echo the client's brand position that already exists across other marketing platforms. The content and digital marketing teams are able to work in tandem to implement copy around strategic keywords to drive traffic to the website. Over time, creating a mobile website that makes use of media queries (to be responsive) or device detection scripts (to create a different experience on mobile) becomes embedded in the DNA of integrated agencies.
A Template for Success
Flexibility and adaptability are pivotal elements in creating a cost-effective website. So when developers and designers are able to begin looking at responsive content management system (CMS) themes as building blocks, it creates an infinite number of robust layouts for the client to pick and choose from.
Thanks to the power of Cascading Style Sheets (CSS), we can present a specific layout, then switch to another layout with a completely different look and feel. This flexibility gives the client endless options to choose from without logging almost any time. As designers become more comfortable with the different ways to implement introductory frameworks, the more options the client will have at its fingertips. In other words, if you have a thousand different things to pull from for inspiration and one of them is halfway to where the client wants to go, it saves the developer all the more time to get there.
At Pipitone Group, we work to turn these best practices into reality. Marketing websites have been a critical success factor for each of our integrated clients over the past 10 years, as we've built over 500 websites and applications where teamwork across all departments delivered effective results for the client.
If you would like to learn more about Pipitone Group and how our integrated marketing capabilities can help bring your website to life, get in touch with us today!