Best buds have been working side-by-side for 20+ years!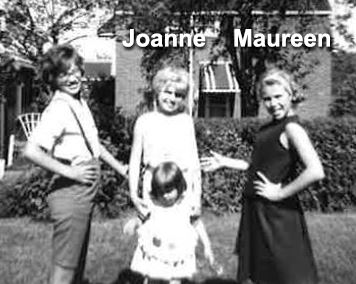 Before you read our blog post below, check out the Pittsburgh Post Gazette's story about these two ladies. They are stars beyond our four walls.
Some best friends shop together, some gossip and some like a night out on the town. However, few can say that they work side-by-side with their best friend. That few includes Pipitone Group's Joanne Parasiliti, Office Ambassador, and Maureen Senkoski, Bookkeeper, who are best friends and have been working together for more than 20 years!
The first recollection the two of them have of their friendship was when they were in the third grade at Assumption Catholic School. "We lived in the same neighborhood, just blocks away from each other. Every day in the summer we would go to the local elementary school where they had a summer school program where you could make crafts and play in the gym. I believe that is where we first met," Maureen said.
Through years of riding the bus and walking home together, the two became very close. Growing up, they spent their summers playing in their neighborhood, building forts and swinging on the "Tarzan" swing. "We grew up in the wonderful town of Bellevue, Pa. It was a different time then. Everybody knew everybody," Joanne said. "Our parents were friends, our brothers were friends and we even had the same circle of friends."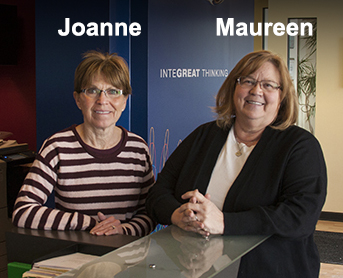 Their friendship continued to grow through grade school, high school and beyond. Even when Maureen moved away for five years, they always managed to keep in touch with one another.
In 1995, Joanne was working for Vance Wright Adams (VWA). "I needed to find someone to fill in for me while I was on vacation. I knew Maureen had just moved back to the area, so I called her up and asked if she'd be interested," Joanne said.
Maureen started subbing for Joanne and others in the VWA office in 1995 and was brought on full-time in 2005. "We worked back-to-back. It was fun to have a friend in the office," Joanne said. The dynamic duo joined the Pipitone Group team when VWA merged with the integrated marketing and communications firm in August of 2013.
Maureen and Joanne have a core group of friends from grade school that they still get together with, but as far as their friendship, Maureen sums it up: "We're really more like sisters than friends," she said.
"We are even being buried in the same mausoleum!" Joanne added.
That's right—these bffs will truly be together…forever.