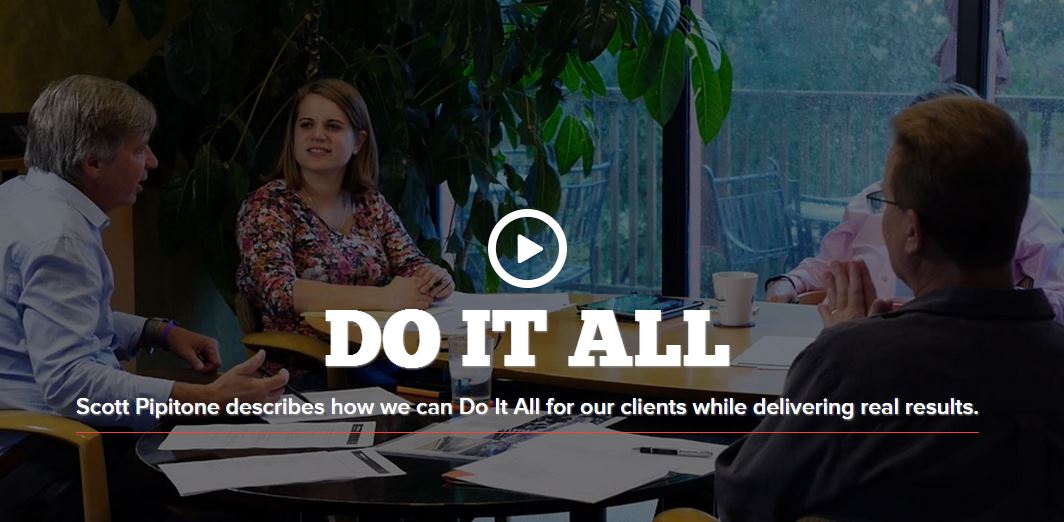 When clients choose us, they're choosing a partner that gives them marketing bench strength. And, it's a deep bench of integrators that bring their talents, passions and skills to create marketing opportunities.
In our new video, Scott Pipitone, our President and CEO, explains that philosophy.
We inteGREAT your people and our people to Build your Brand, Raise Awareness and Go Digital as part of a strategic, integrated effort to advance your brand and build your business.
Watch the video now to learn how We Do it All.