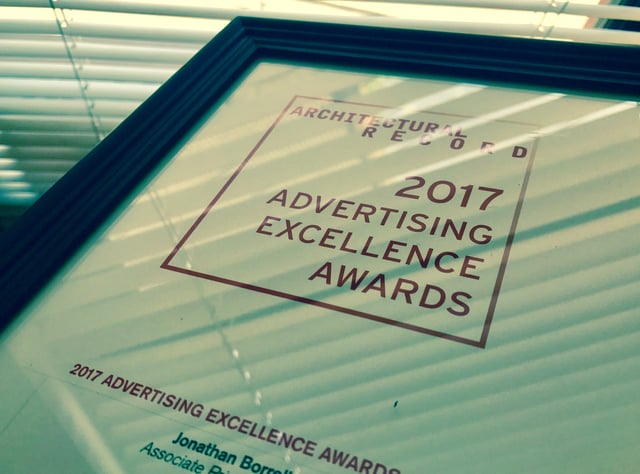 Pipitone Group's (PG) Architectural Building Products Team recently attended the 2017 American Institute of Architects (AIA) Convention.
Along with supporting our clients, we were afforded the opportunity to asses the architectural building products landscape and learn best practices from industry leaders. A special perk was sharing in our clients' experience as they were recognized for their advertising efforts at the Architectural Record Advertising Excellence Awards Breakfast.
At the annual breakfast,
Architectural Record—
a leading architectural publication for 125 years
—
recognizes the most noteworthy advertising in the building and design marketplace. Awards were judged by a distinguished panel of experienced architects and PG is proud to announce that four of our clients returned home with five awards across the print and digital landscape at this year's breakfast.
"It's always nice to see your clients work being recognized for creativity from renowned architects in the industry," said Arnie Begler, Principal, Strategic Integration. "Our clients Bobrick, CENTRIA, Vitro Architectural Glass and Construction Specialties have the best-in-class products and we're lucky to work with clients in the development of creative campaigns that inspire architects to specify them on their next project."
Our collaboration with CENTRIA resulted in a Best In Class Award for the Formawall P.E. Seal Plate ad.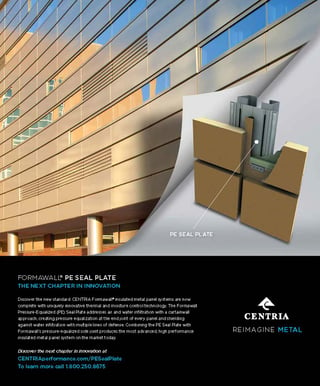 Bobrick's animated GIF was honored in the Online Awards category.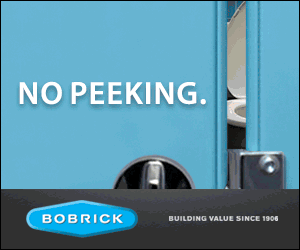 Vitro Architectural Glass also took home a User Engagement 2017 award for its "Stacked" campaign banner ad.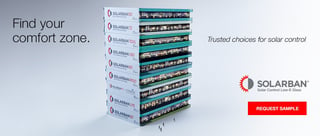 Construction Specialties and Vitro Glass also took home honorable mention awards. Construction Specialties Sun Controls "Cool for School" ad was honored in the Single Page category, while Vitro's "Stacked ad" earned distinction in the Online category.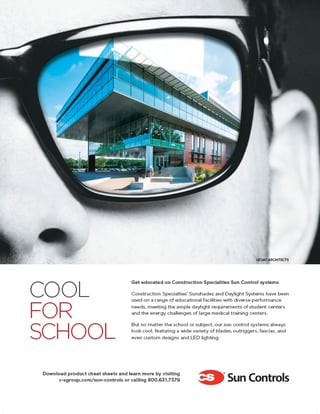 PG congratulates its clients on their awards and thanks them for their great partnerships.