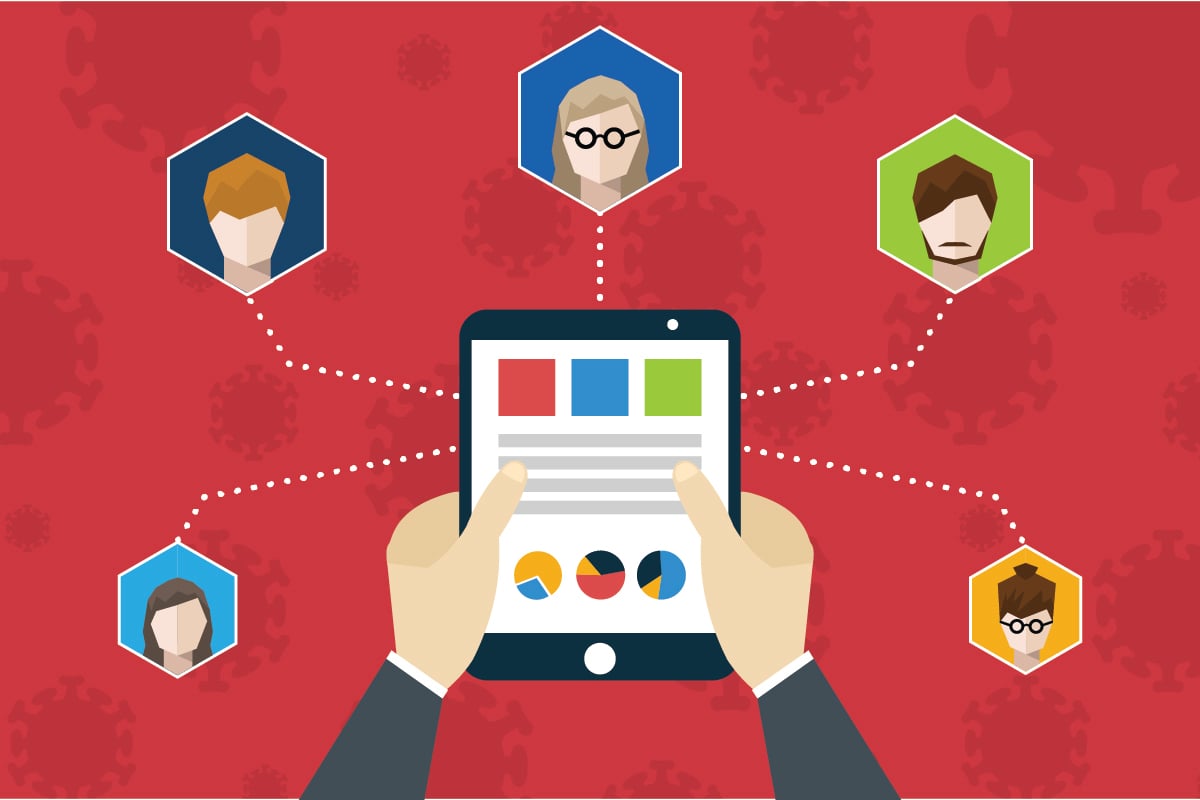 Crisis Communications During the COVID-19 Pandemic
The current COVID-19 crisis is affecting every individual, organization and corporation in some way. For some, it means increased pressure to mass produce necessary equipment while meeting unimaginable deadlines; for others, it means balancing the desire to keep staff employed while considering the long-term health of the company.
Although no one alive today has experienced a crisis of the magnitude of COVID-19, the potential for some type of crisis exists for every organization and company. Emerging from a crisis with minimal – preferably no – damage requires one thing: a crisis management plan.
The word, 'plan,' is key. When you are in the throes of a crisis, it is not the time to plan.
COVID-19 may have crashed our world before you had a crisis management plan in place, but there are actions you can take now.
Think about each of your audiences, from customers to employees, vendors to government officials. What do they need to know? What do you want them to know?

Once you can determine the interests of each audience, develop messaging to address their specific needs and interests.
Speak often, even if it's only to repeatedly reassure your audience that you are taking the appropriate actions.
Listen as much as you speak. You need to understand what people are thinking, fearing and doing. Their interests should guide what and how you communicate.
As you work through your crisis response, think about what comes next. What will your business do when we emerge from the pandemic? How will you replace lost business? How will you re-scale your production? What do you need to do now to ensure that when the crisis is over, your company will be ready to resume its leadership position?
When COVID-19 is behind you, think seriously about developing a comprehensive crisis management plan. No crisis plan can anticipate every nuance of a crisis. It can, however, serve as a means for anticipating the problems you will confront and create much-needed time to address the things you can't.
Need help now?
We are currently working with several clients to assist with their management of the COVID-19 pandemic. Use our experience to help you think a step ahead and put communication strategies in place to meet the next stage of this rapidly changing crisis situation.
Navigating a crisis requires skill and experience. The team at Pipitone Group has decades of first-hand crisis management experience. We can help you get through the challenges COVID-19 has created.
Planning to plan?
There are three distinct phases to managing a crisis: 1) pre-crisis planning; 2) crisis responding; and 3) post-crisis recovery and business resumption. When you are ready to develop a crisis management plan, give us a call. Our team has prepared, counseled and trained all sectors of business, from large, multi-network nonprofits to global corporations.
Until then, we hope you, your employees, customers, partners and families are safe.