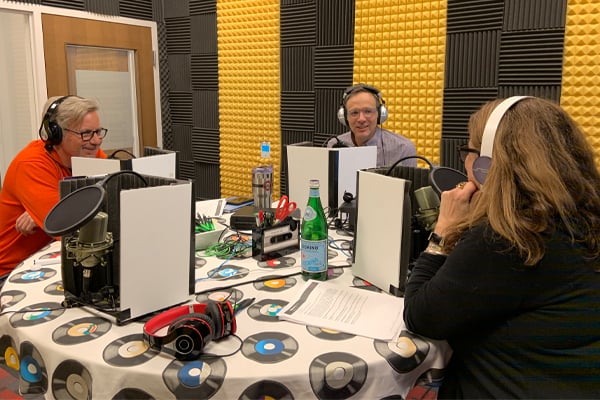 Technology is changing the way we communicate. This has never been more evident than the times we live in right now, where people across the world are forced to work and correspond remotely in order to conduct "business as usual."
From a marketing perspective, it's more important than ever to make informed decisions to properly assess your return on marketing investment (ROMI) in today's evolving digital era.
That evolution is happening rapidly right before our eyes. According to Ad Age's 2020 Marketing Fact Pack, internet ad spending will surpass traditional ad spends for the first time ever by the middle of this year, while accessing websites has now become the most popular smartphone activity—ranking ahead of messaging itself.
I recently sat down with the team at TechVibe Radio to discuss some of these growing trends, how marketing continues to intersect with technology and the work Pipitone Group (Pipitone) is doing to help its customers achieve their marketing goals in this new frontier.
Some of the topics we covered include:
The Perks of Personalized Content – Marketers can now identify content trends through user history to provide timely materials. Pipitone is collaborating with Bobrick Washroom Equipment to develop MyBob, a smart content generation tool that translates a Bobrick.com user's self-reported preferences into a curated library of content, tools and products that is relevant to them and their projects.
Virtual is the New Reality – With Facebook acquiring Oculus—a company specializing in virtual reality (VR) hardware—it's only a matter of time before VR advertising becomes more mainstream. At Pipitone, we travel across the country to major building product tradeshows like the AIA Conference on Architecture and Greenbuild that now have complete sections dedicated to interactive hubs. In fact, we attended METALCON this past fall right in our backyard of downtown Pittsburgh, where they were showcasing virtual 3D modeling tools for users to sample.
The Era of AI – Chatbots are helping organizations save both time and resources. They can cut operational costs by up to 30 percent, while 85 percent of initial customer interaction will be handled without human agents by 2021. With this in mind, Pipitone partnered with Vitro Architectural Glass to develop a chatbot for its website to help users find what they're looking for more effectively. Pipitone used several questions that were frequently asked of Vitro's customer service team and uploaded them into a model to ease the burden on customer service calls, while also accelerating the user experience.
Data Security Shakeup – With the European Union enacting the General Data Protection Regulation (GDPR) in May 2018, ensuring that websites are in compliance with these international standards is nothing new. Yet, California's impending legislation to impose similar regulations may force all U.S. companies with websites that collect personal data to be GDPR-compliant. At Pipitone, we manage multiple websites for clients that do business internationally—from Westinghouse to Vitro Architectural Glass, Bobrick Washroom Equipment and more—and are well-prepared for this incoming regulation.
Pipitone can help your organization piece these technology trends together to maximize your marketing efforts in this ever-changing digital era. Contact us to learn more.