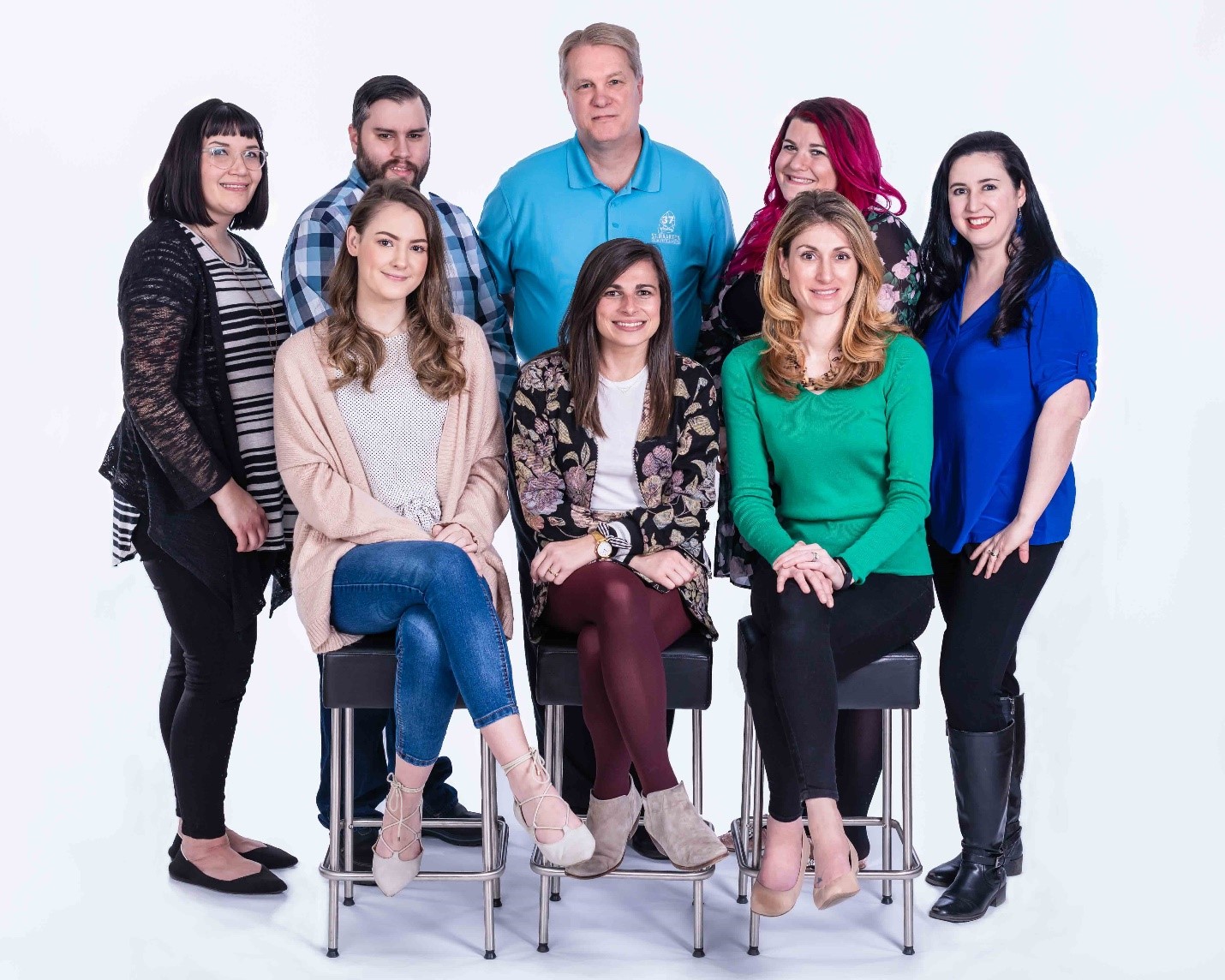 Pipitone Group is growing, and with that growth comes evolution.
Pipitone Group is excited to welcome 12 great new people to contribute to the great work being done at the agency on Observatory Hill.
Masha Rzoski, Relationship Manager
As relationship manager, Masha is responsible for supporting Pipitone's new business efforts. She is the primary point of contact for prospective clients and new business. Prior to working at Pipitone, Masha worked in private equity real estate at Walton Street Capital and The Townsend Group and in development at the JCC of Greater Pittsburgh.
Brittany Searight, Assistant Account Executive
As an assistant account executive, Brittany supports the Account Services team in its efforts, facilitating day-to-day planning, coordination, execution and monitoring of traditional and online marketing activities. An Indiana University of Pennsylvania graduate with a degree in marketing, Brittany has marketing experience from organizations such as The TJX Companies, Inc. and S&T Bank.
Maria Pietropola, Martin Kinnunen and Hannah Grubow, Content Strategists
As content strategists, Maria, Martin and Hannah are responsible for strategizing and developing engaging content in traditional and digital spaces to drive business initiatives for clients.
Prior to her tenure at Pipitone, Maria worked as styling team lead at Stitch Fix, an Ecommerce coordinator at InventHelp, a digital marketing coordinator at Dona Jo and a digital marketing coordinator at rue21.
Martin brings decades of writing experience to Pipitone, having worked as a reporter for a number of newspapers including the Tribune Review, The Herald and more. Most recently, Martin served as an internal communications manager at UPMC.
Before Pipitone, Hannah worked as an account manager, content creator and marketing coordinator at Cosmitto Digital, and a social media community manager for Primanti Bros. She also worked in the film industry for names such as Wiz Khalifa and Mac Miller.
Maggie Matela and Tim Bronder, Art Directors
As art directors, Maggie and Tim are responsible for the direction and execution of design assets in both print and digital media.
Prior to Pipitone, Maggie was a graphic design and marketing professional at Weisshouse, a director of interactive media at Perlora and served as a designer for Death by Audio and Showpaper.
Tim brings 10 years of experience in multimedia marketing and design to Pipitone, having developed brand campaigns, award-winning publications and website designs at Third Planet Global Creative.
Gray Pipitone, Project Coordinator
As a project coordinator, Gray manages and supports digital and interactive projects. He prioritizes and organizes work flow for developers, engineers and designers and ensures that all work is completed on time and on budget. Prior to working at Pipitone, Gray interned with Pipitone and Vitro Architectural Glass. Gray attended Allegheny College and has a degree in business/managerial economics.
Lindsay Phillips, Senior Front End Developer
As a senior front end developer, Lindsay designs, builds and maintains websites and applications for a wide variety of clients. Prior to her tenure at Pipitone, Lindsay served as a front end developer for Dream Center Education Holdings, LLC.
Tina Olszewski, Office Ambassador
Tina serves as Pipitone's office ambassador. In this role, Tina is responsible for crucial administrative tasks such as supply management and billing, all while supporting other Pipitone employees.
The agency continues to evolve and grow in 2019, and we're looking forward to serving our clients with fresh new ideas and insights as we continue to do great work with great new people. Welcome to the Pipitone Team!