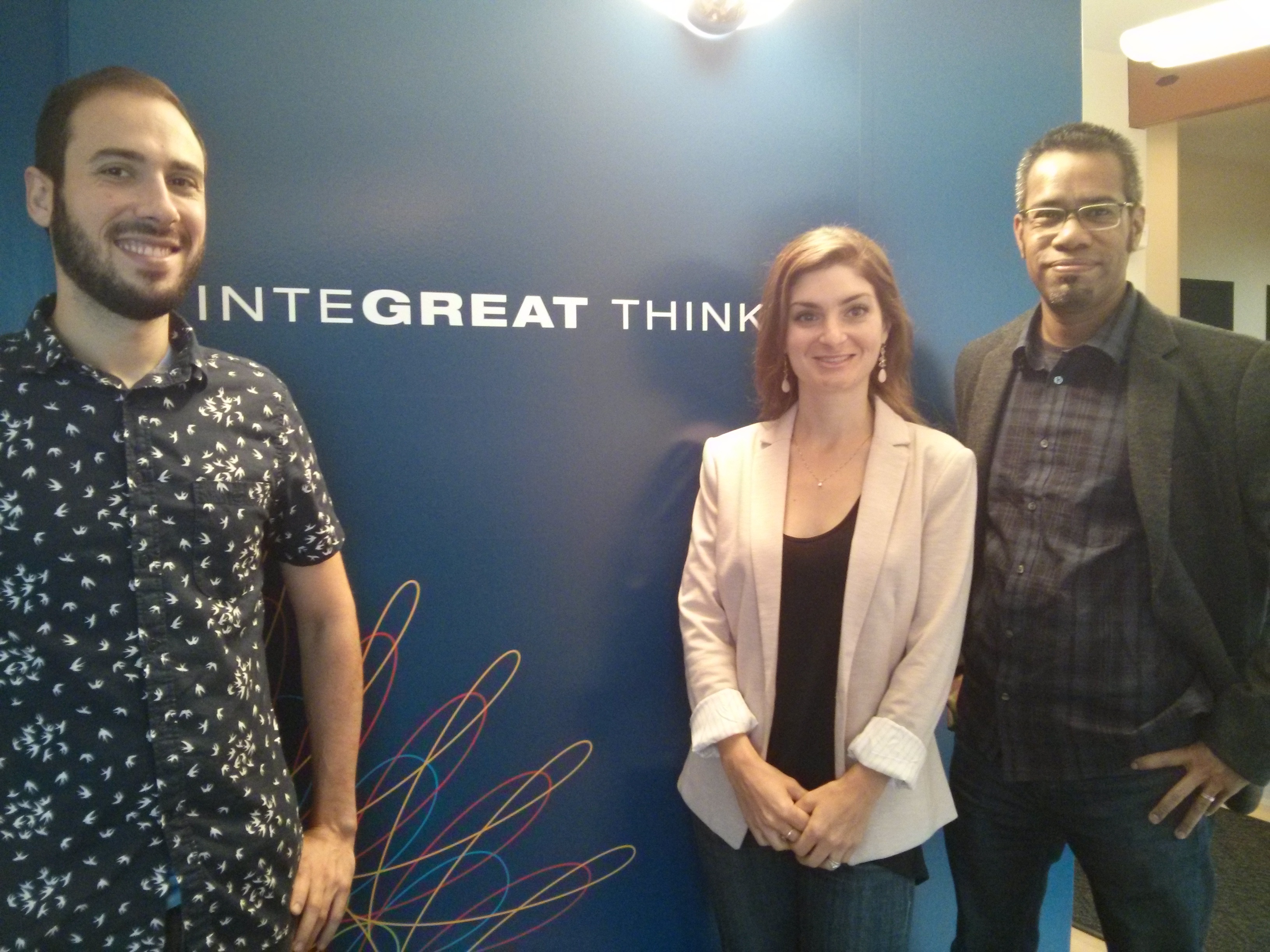 Pipitone Group (PG) is pleased to announce the additions of Christopher Cruz, Kristina Gleeson and Ben Korman to its team of integrated marketing professionals.
Cruz is a returning Pipitonian, rejoining the team as senior interactive project manager after seven years away from the company. His new role will entail developing interactive strategy while managing the day-to-day needs of PG's interactive client projects. Most recently, Chris was a web producer at the University of Pittsburgh and had spent his hiatus building a solid foundation in interactive project development and management. A graduate of Temple University, Chris brings a focused, communications-driven approach to interactive design and development.
"Cruz was a valuable member of our team seven years ago, and we're thrilled to have him back," says Augie Aggazio, Pipitone Group vice president of interactive technology. "He brings remarkable interactive, communications and project management skills to our team."
Ben and Kristina join PG's communications and public relations department as content specialists and will play an integral role in the development of creative marketing campaigns—including writing all forms of print and digital copy and conceptualizing campaigns in collaboration with PG's other team members and clients.
Ben, a graduate of the University of Pittsburgh's creative journalism program, comes to Pipitone from Community Elf, a content marketing firm located on Pittsburgh's North Side. Kristina, a graduate of the advertising track within Robert Morris University's communications program, arrives off a series of marketing and copywriting roles at Printing Industries of America in Warrendale, Pa.
"Ben and Kristina's arrival is a big step forward for our newly dubbed 'Writers' Row'," says Scott Henry, Pipitone Group director of communications. "We expect their skills as marketers and writers to fortify all of Pipitone's integrated efforts and provide fresh voices and perspectives for our clients."
Leave your welcome messages to Cruz, Ben and Kristina in the comments below!