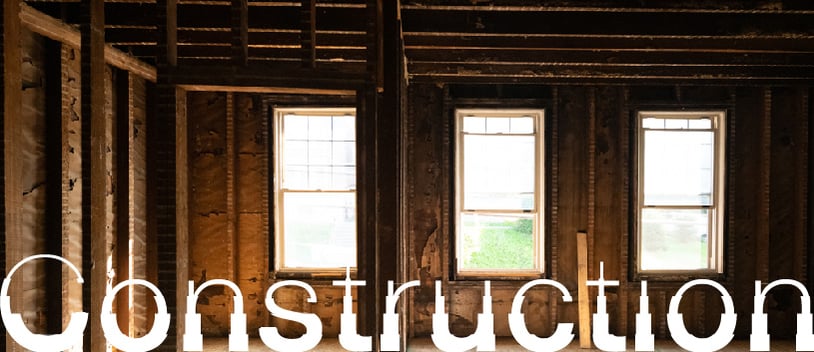 The Pipitone Group (Pipitone) office on Perrysville Avenue is home to authentic creativity and inteGREAT thinking and is also symbolic of the agency's growth over the past 25 years. As the agency has grown from three to more than 40 employees, the office space has adapted to its evolving needs. Over the past year, there have been several office improvements: the kitchen and bath on the main floor were remodeled, a Koala Kare baby changing station and a comfortable, private lactation area for new caregivers was installed in the third floor bathroom and a new Somfy powered motorized awning was installed outside. Most significantly, a new office space is under construction next-door.

In 1992, our CEO Scott Pipitone opened a small design firm, which lived in one of the three current office buildings. As Pipitone expanded into an integrated marketing agency, there grew a need for more room to house bright-minded collaborators.
What was once the main office to Scott Pipitone and his design team is now only a small part of the office space used – it is now home to the reception, kitchen, account services and conference areas.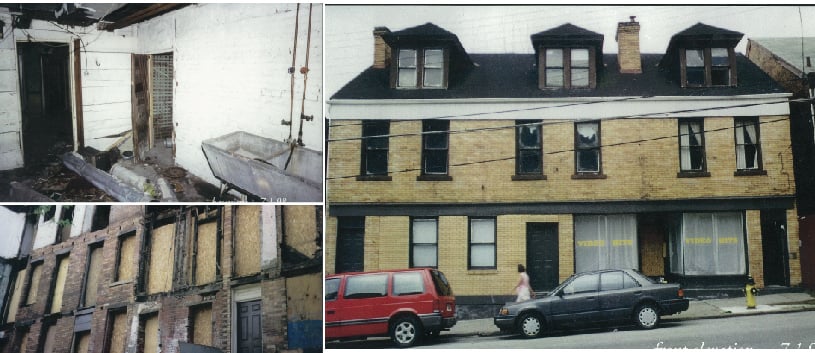 In 2002, Pipitone acquired the neighboring property and built the right wing of the office, which houses the design, content and digital teams throughout its three floors.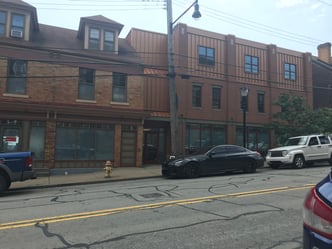 These spaces underwent significant renovation and change, but Scott maintained the charm of the old residences and store fronts that resided in them. Next time you are at Pipitone, keep an eye out for the charming residential façade.
This past June, a new office expansion project commenced. For the past few years, Scott Pipitone has worked closely with longstanding contractors, architect Vincent Finizio and space planners to develop and create a contemporary work environment.

The new building is planned to amplify the current office's home-like feel with an open floor plan, booths for collaboration and a cozy fireplace. Come January 2020, the new setting will be ready for employees to eat, play and create.
"Office environments that emulate comfortable, homey atmospheres invite employees to be themselves," said Pipitone. "When employees feel like themselves, fresh and creative ideas surface."
Along with incorporating comfort, the new space will maintain Pipitone's key design value: transparency. Currently, meeting rooms are walled with glass to invite anyone to experience the office's buzzing energy. In the new space, there will also be a meeting area with foldable glass nano-walls that will continue the transparent rhythm throughout agency.
The glass nano-walls will open to a communal work and play space. Complementing the nano-walls will be clear-glassed garage doors, opening the entire space to Perrysville Avenue. Beyond the first floor, the second and basement floors will hold new, contemporary office spaces.
The overarching goal of the new space is to create a communal, coffee-shop-esque work space, because "That is the way people like to work," said Pipitone. When the space is done in January, people will walk in, notice the healthy, humanistic atmosphere and think: "ah yes, this feels good."
The Pipitone office has undergone significant transformation since its inception in 1992. This new expansion will promote adaptability, trust, freedom and passion among all who enter the agency.