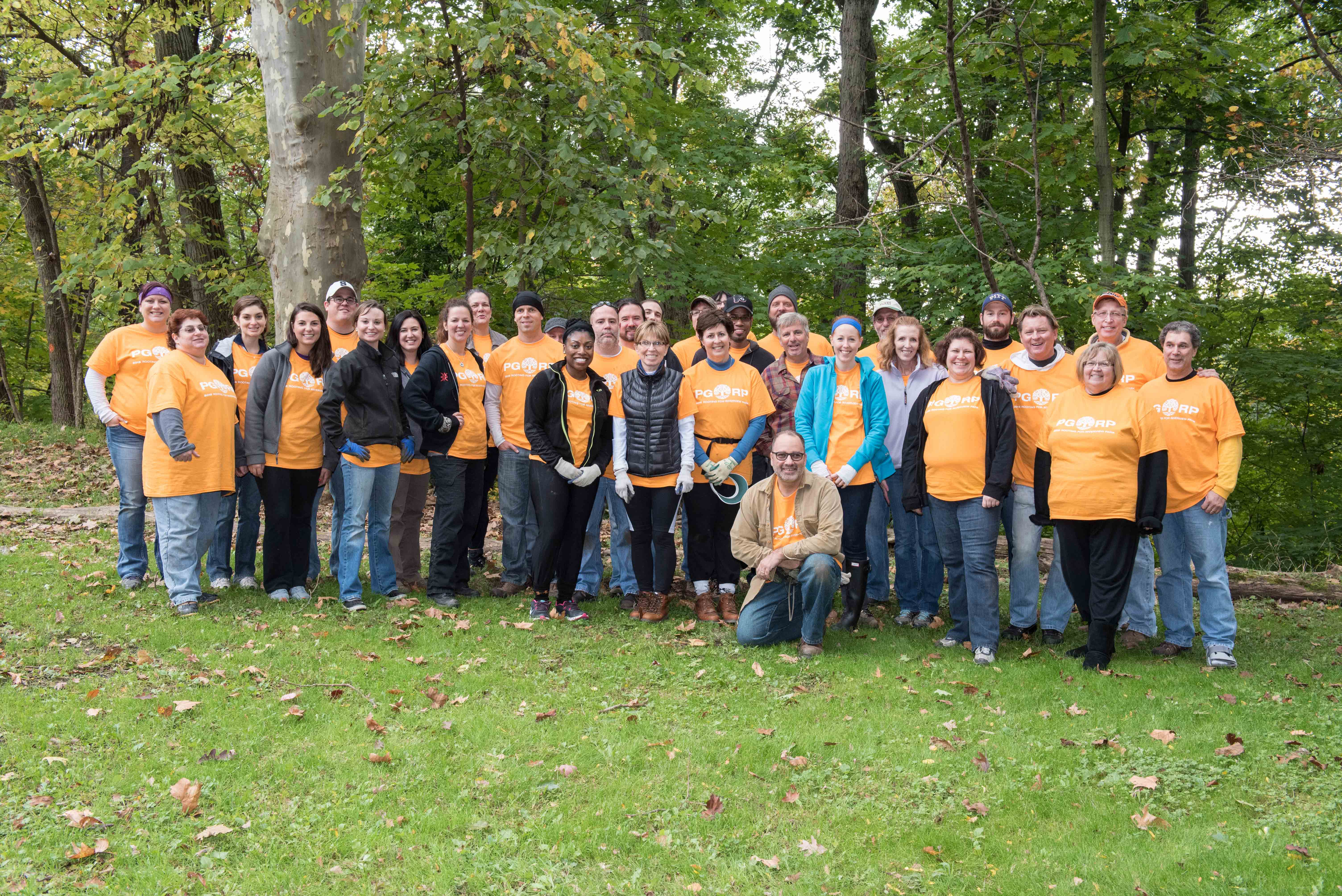 Yesterday, for the sixth straight year, Pipitone Group (PG) took the day off to participate in its annual Community Day.
Last year, we spent the day beautifying the closed storefronts near the PG offices on Perrysville Avenue and two of the main entryways to Observatory Hill. This year, we joined folks from the Pittsburgh Parks Conservancy at nearby Riverview Park to plant over 80 new trees, build enclosures to protect them from deer and remove invasive plants that might otherwise interfere with plant growth.
We started the day bright and early at the Snyder's Point area of the park. This an area that has suffered the loss of valuable tree canopy at the jaws of the Emerald Ash Borer. Fuller canopies in city parks help lower temperatures in the city, absorb rain water to prevent flooding and more. Our guides from the PPC were tremendously helpful in providing instructions, safety tips and background on why this work is important: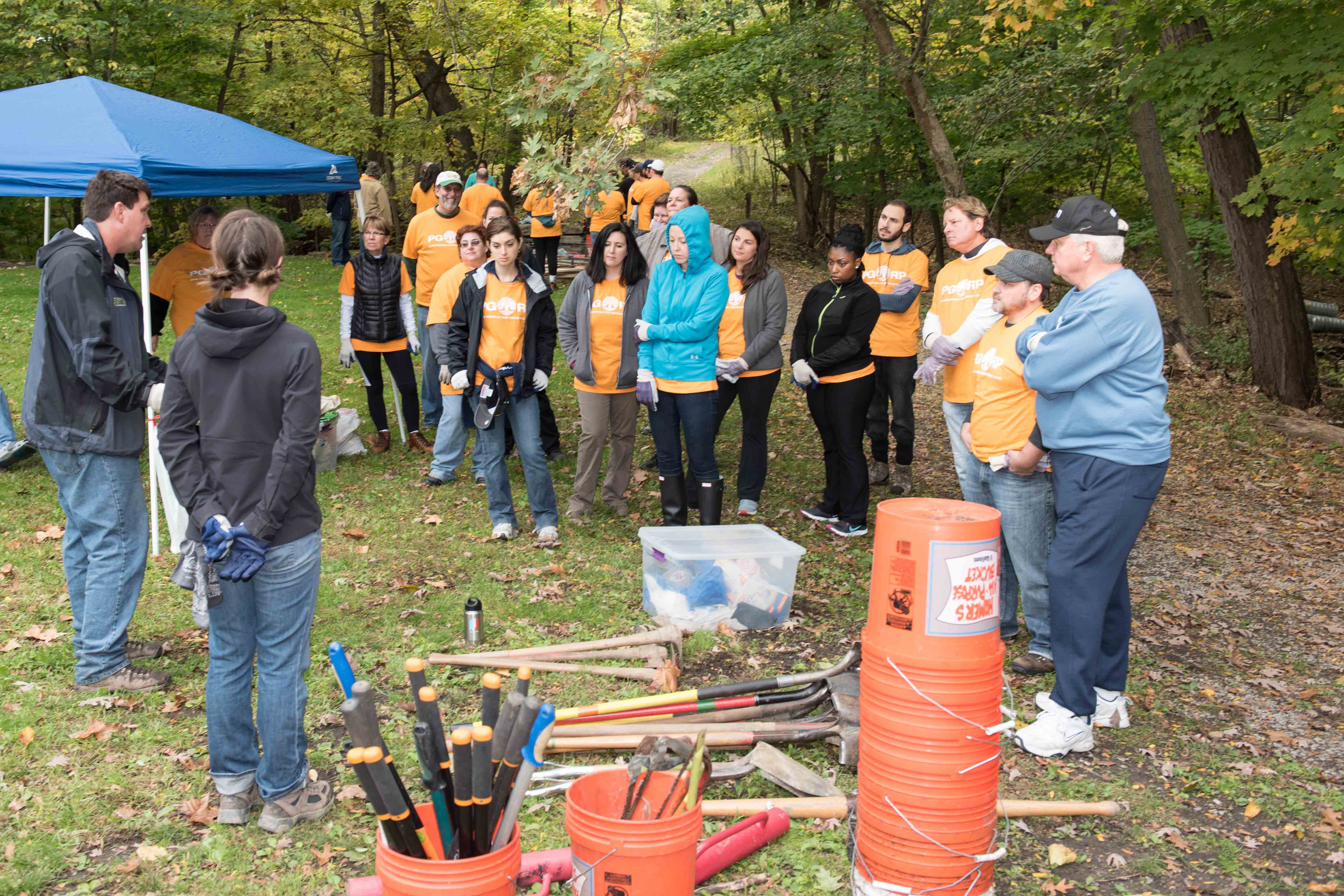 We started by planting a variety of tree species throughout the area, which should remain standing in the park for the next 200 years (give or take):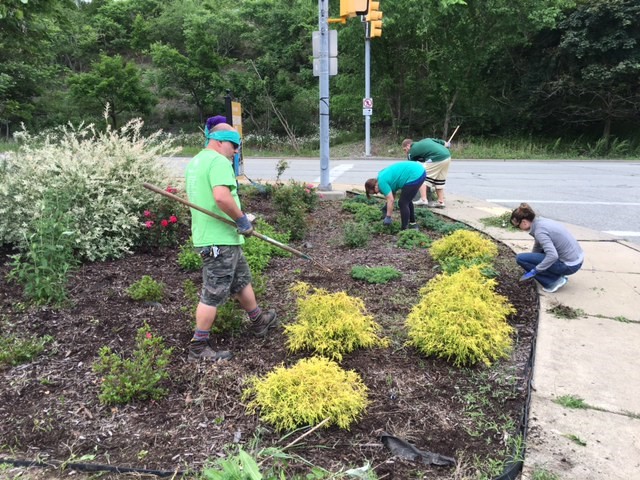 And we gave them a nice kick-start by watering them: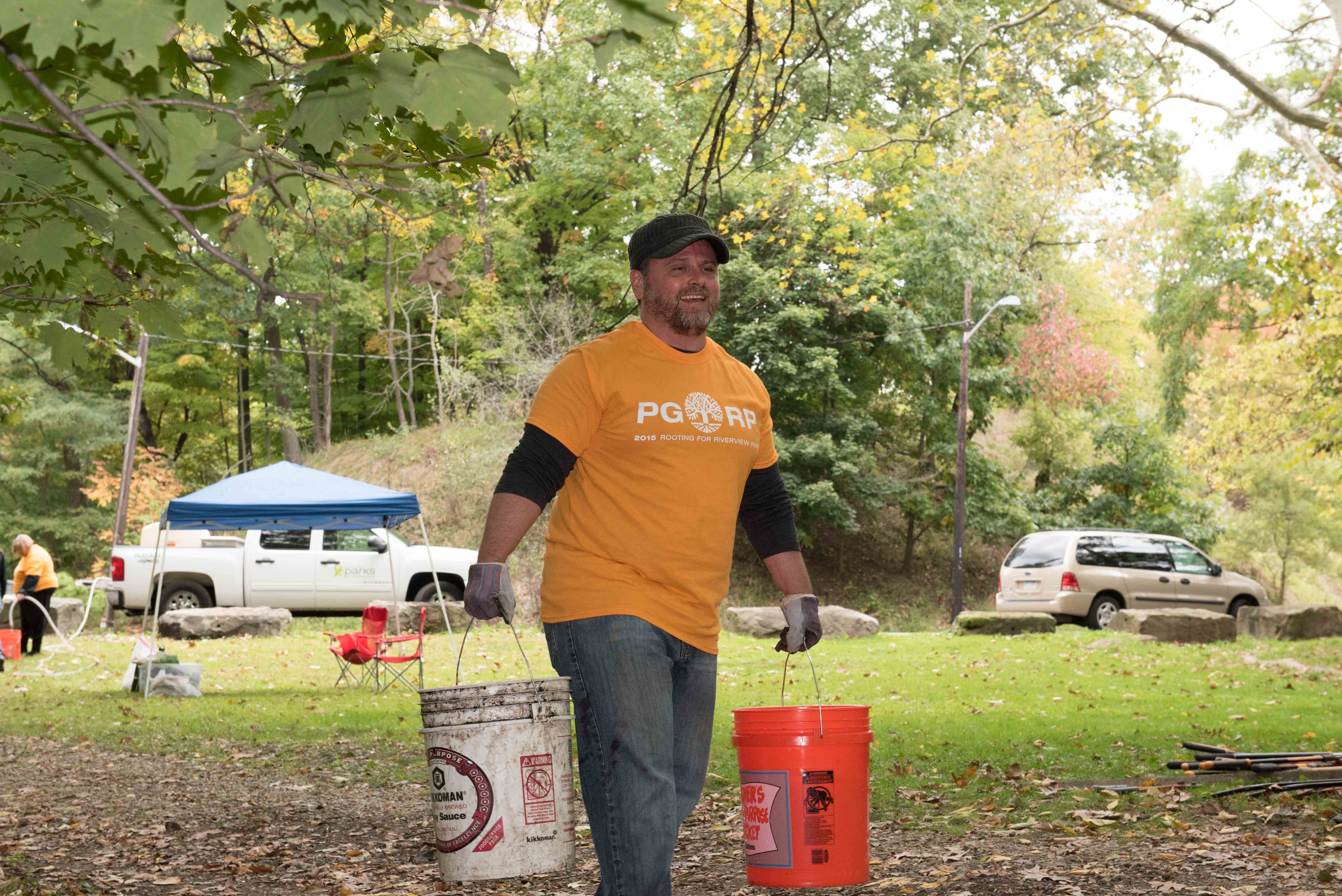 Meanwhile, PG Principal of Strategic Integration Arnie Begler, gave "stakeholder" a newer, slightly more terrifying definition: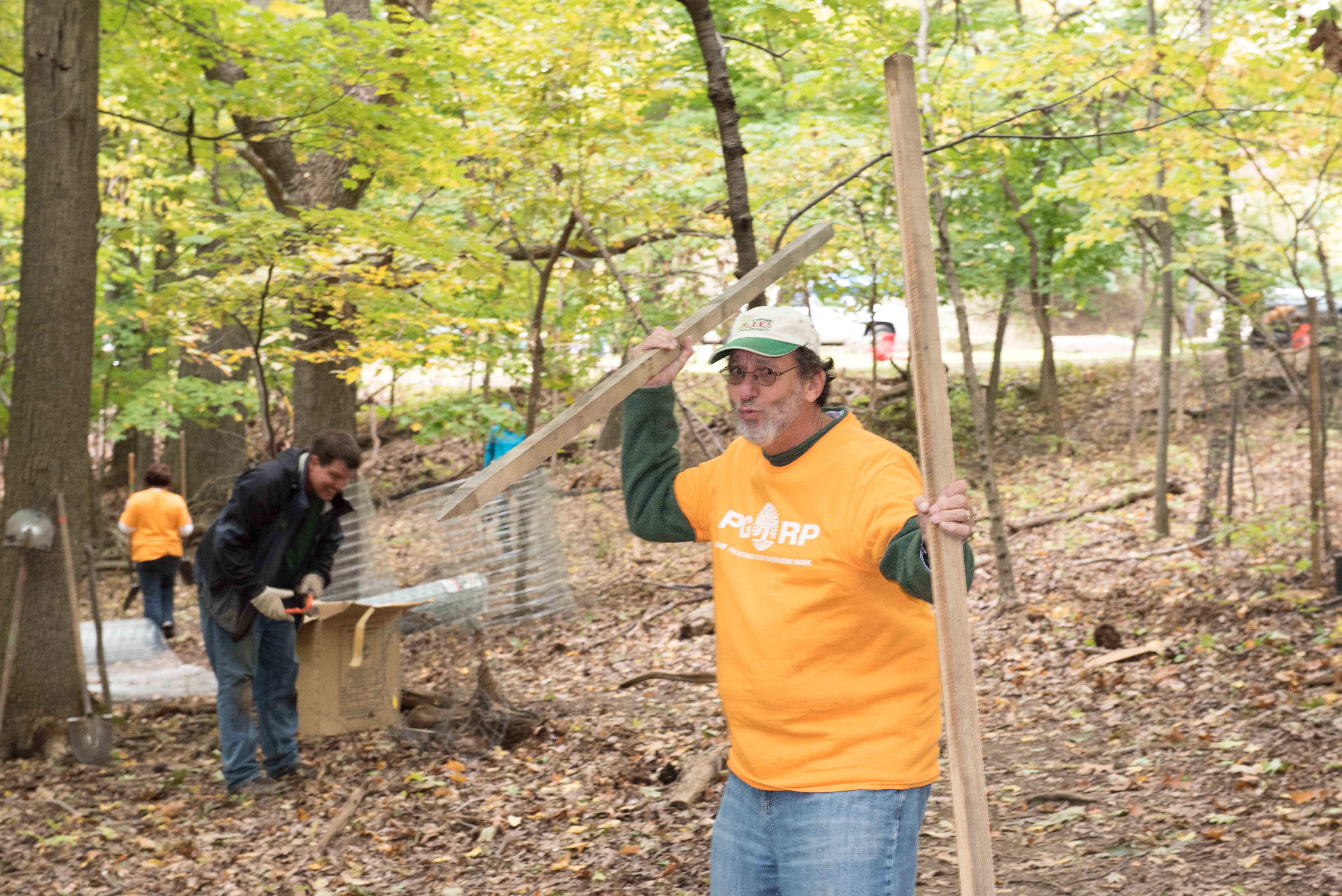 And one of our crews took a break from digging for a quick glamor shot: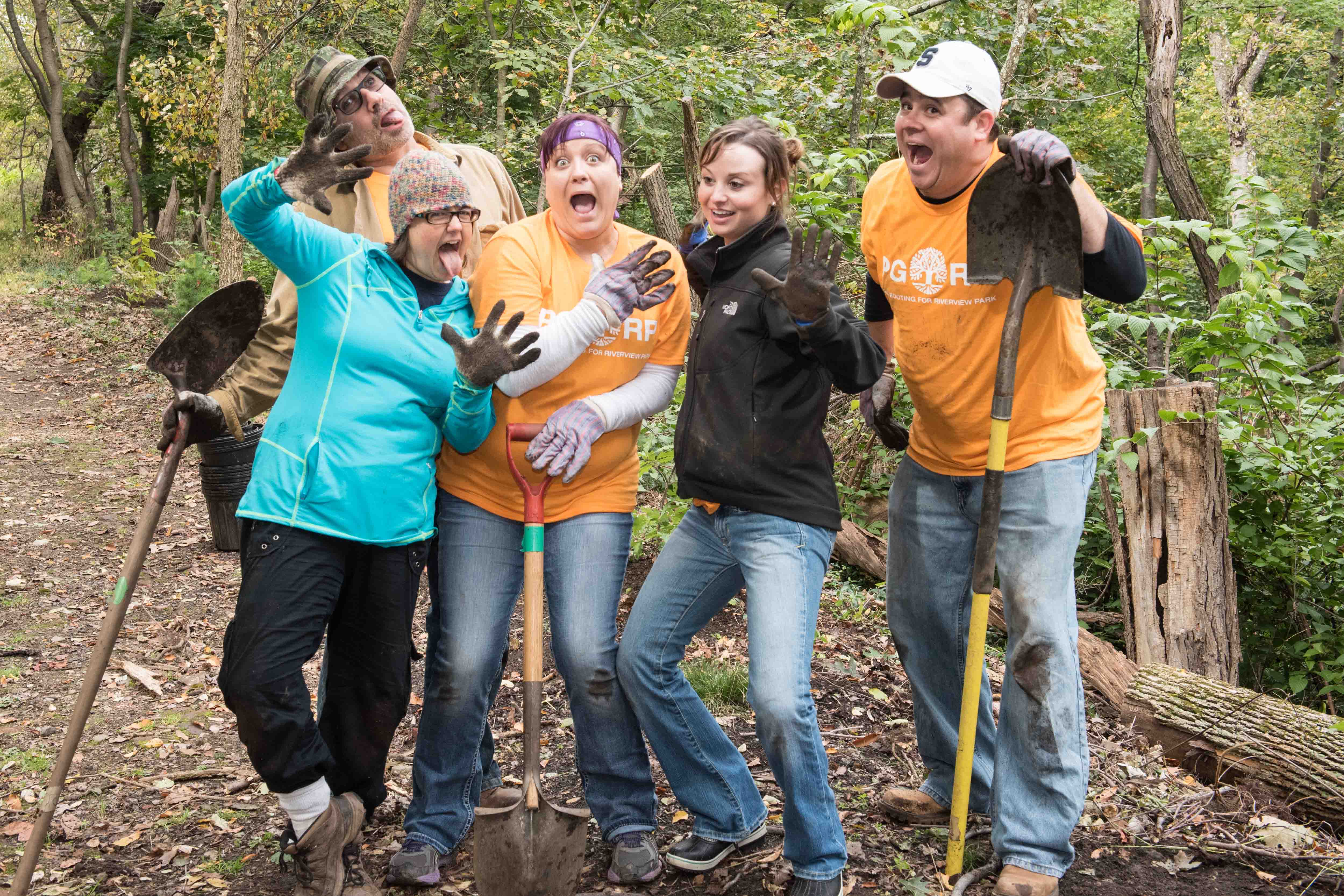 Like many other Pittsburgh parks, Riverview has a bit of a deer overpopulation problem, so we built enclosures to protect the new trees: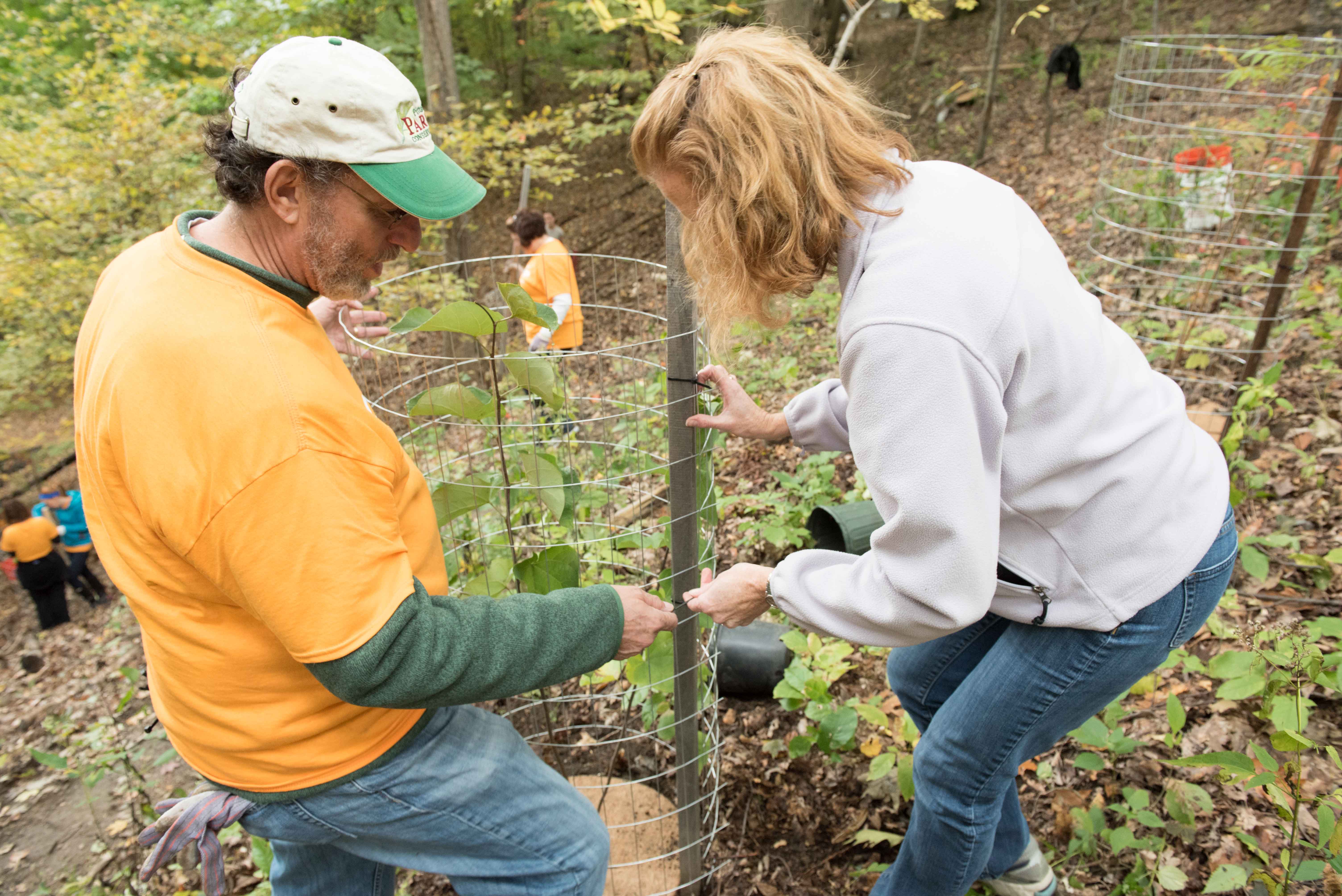 After breaking for lunch, we split into two groups: one finishing up our work on the new trees and the other protecting existing ones by scooping out invasive jetbeads by their roots and clipping invasive vines: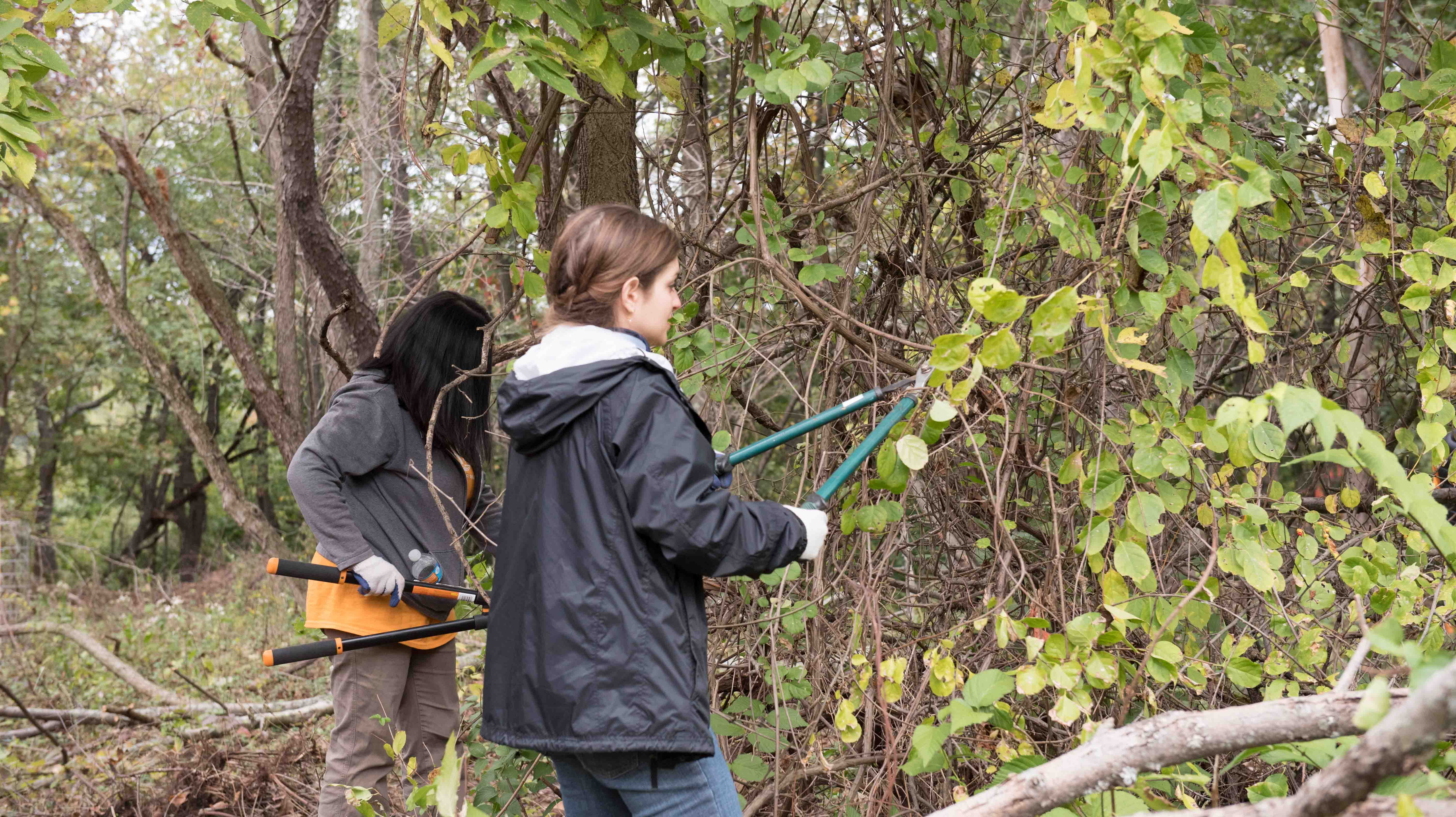 Rest assured, the invasive plants weren't poisonous. But we did wear long sleeves and pants to be safe. However, that didn't prevent our volunteers from ending the day covered in "burrs," which, needless to say, cling to clothes much more easily than they come off: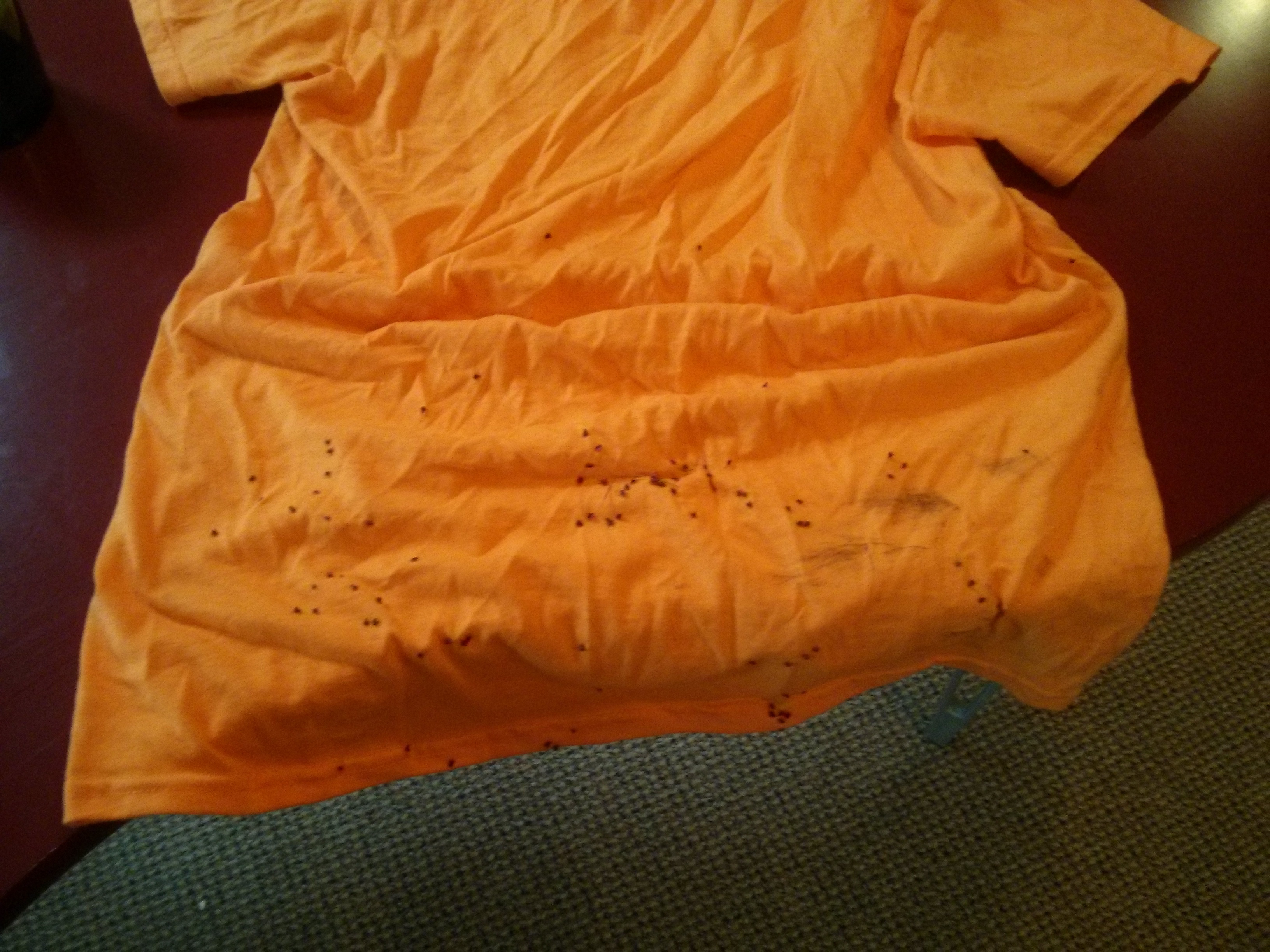 When the day was done, we returned to the office with our PPC friends for a quick happy hour (or, inteGREAT drinking™). Thanks to the Pittsburgh Parks Conservatory team and the dedication of our volunteers, the day went exactly as planned—well, mostly.
Early in the day, PG Vice President of Client Marketing Scott Witalis unearthed a wallet in the ground. We used our powers of manual dexterity to liberate several forms of identification that were 30+ years old: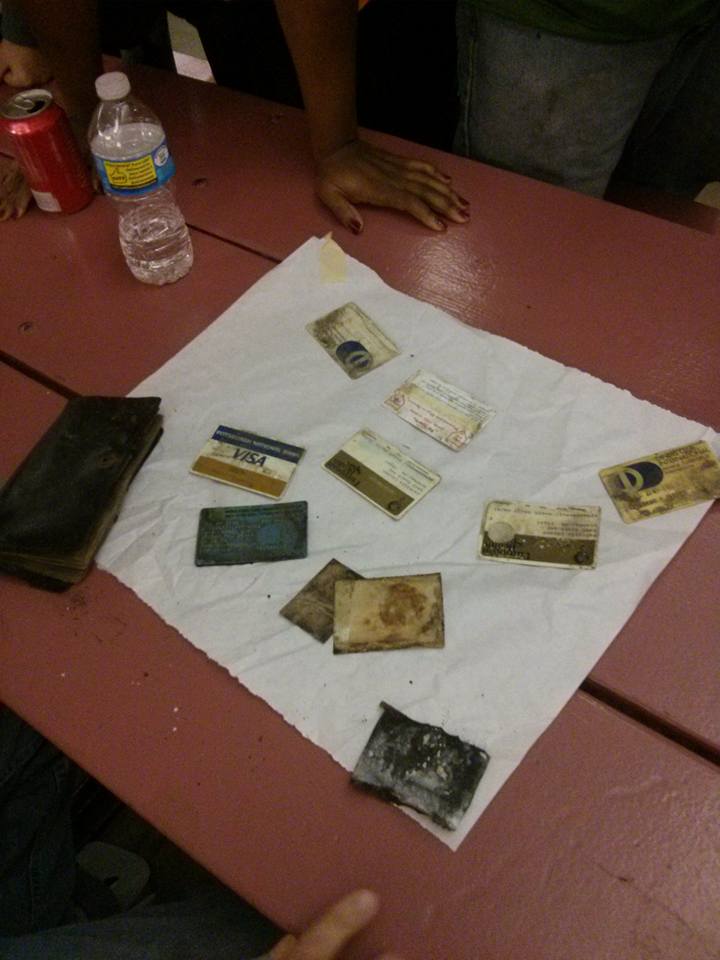 The contents (which included old Visa cards, Diners Club cards and other items) revealed that the wallet belonged to a woman who resided in Verona, Pa. circa 1980. Then, we used our powers of social media to crowdsource ways to contact the woman. We acquired several leads, which led to us calling a woman who now resides in Sligo, Pa.
Turns out the woman, now age 80, had her wallet stolen in 1979! PG is currently making arrangements to return the wallet to its rightful owner. Stay turned to PG's social media and blog for further updates on this exciting discovery!
All-in-all, it was a fantastic day. We'd like to thank the Pittsburgh Parks Conservancy once again for their help and support—there are lots of ways to help contribute to their mission, which you can learn more about on their website.
Giving back and volunteering is part of Pipitone Group's "Marketing for Good" culture. You can check out our previous projects in these blog posts and news clips:
To see more photos check out our Facebook album below. Now it's back to more Great Work, creatively collaborating with PG team members and clients on inteGREATed marketing and communications!