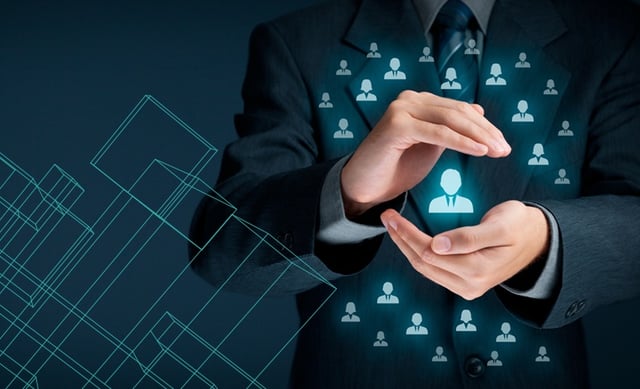 Sometimes it feels like you can throw a rock in any direction and hit an integrated marketing agency.
But what separates them? All marketing firms serve various types of customers with a similar arsenal of tactics, from white papers to websites and everything in between. However, finding an agency that specializes in a particular industry — in our case, architectural building products (ABP) — provides customers with a distinct competitive advantage.
Pipitone Group (PG) began specializing in the ABP space over 12 years ago through our work with
PPG Glass (now Vitro Architectural Glass)
and
CENTRIA
. Through that experience and our current work with over a half-dozen ABP clients, ranging from leaders in the building envelope to the washroom, we have realized firsthand the benefits of being an agency that specializes in a niche market.
A Commitment to the Space
It takes time, resources and a long-term strategy to get a comprehensive understanding of an entire industry. It's about immersion. It's about sending experts to trade shows and events, taking continuing education courses and staying on the pulse of industry and marketing trends. It also requires a commitment from agency leadership and the entire group to learn, educate and practice within the space.
This immersion allows specialized agencies to "speak the language" of their customers and their audiences. Having many clients across one industry allows us to have more intelligent conversations with our clients and help them benchmark themselves against like-minded companies and their competitors.
Immersion also allows agencies to understand their client's sales and specification process. For us, that means having a firm grasp of the distribution process between manufacturers, sales reps, architects and owners. By mastering this type of workflow, and recognizing how to tailor an appropriate marketing message around each stage of that process, is a crucial step in understanding how products move from specification to installation.
Specializing in Relationships
Developing relationships is a pivotal part of gaining a foothold in any industry. It's important to not just maintain these relations with industry players, but to continually understand how they form and foster them.
There is a reason why most of the agencies you can "throw a rock at" are generalist firms. Specialization is hard work. Over time, the relationships that specialized agencies develop — relationships with editors of industry publications in particular — become a differentiator. At PG, we're on a first name basis with editors from every industry publication. We go to them with story ideas, but thanks to a strong working relationship, they also come to us for ideas and thought leadership for us to better position our clients.
From an agency-client relationship perspective, the ultimate success is when a specialized agency is able to sit down and share its strategies and "big ideas" with customers while also developing a partner-level relationship. When we're able to collaborate on strategy with our ABP customers, better creative and better results follow.
Preserving a Legacy
While finding a specialized agency often proves to be a valuable asset for any business, it's also mutually beneficial. Agencies that specialize vertically are investing in their own future and their ability to provide better services. Generalist agencies tend to rely on multiple client bases to grow their business, which can fluctuate dramatically with many factors. By focusing on a market like architectural building products and amassing and building upon your core customers, you lay the foundation for the future.
If you would like to learn more about Pipitone Group and our involvement in the ABP industry, our resources, strategies and more, get in touch with us today!