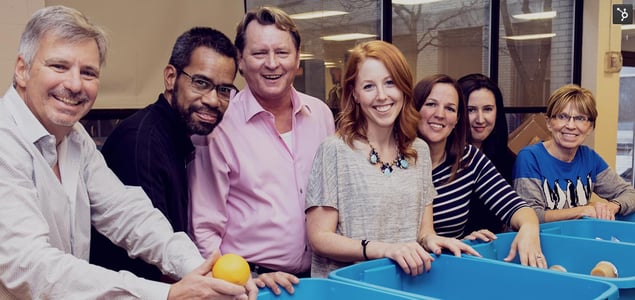 In Allegheny County, over 175,000—including 45,000 children—are food insecure. So this holiday season, as we all send wishes and gifts to those close to us, Pipitone Group (PG) is proud to announce that it has made a donation, on behalf of its clients, to the Greater Pittsburgh Community Food Bank.
Why? Because we C.A.N.
PG's new Community and Nourishment (C.A.N.) initiative represents our year-round commitment to supporting our community. On Nov. 19, members of our staff joined volunteers from FOCUS Pittsburgh to help prepare backpacks filled with food for students to take home over the weekend. In addition, PG has made a donation to support the FOCUS Pittsburgh Backpack Feeding program at our neighborhood high school, Perry Traditional Academy. And we will continue to volunteer our time with the food bank throughout the year.
Over the course of 41 weeks, our in-kind contributions will provide more than 5,000 weekend meals to students—and we're just one company.
We encourage you to spread the word about Community and Nourishment via social media and within your organization. If you have any questions about the program or would like to partner with PG, please contact Relationship Manager Megan Dombek at mdombek@pipitonegroup.com or (412) 321-0879.
Fighting community hunger is a big job—but together, we C.A.N.
View more photos and learn how you can contribute at pipitonegroup.com/can